NAHL approves Port Huron, Michigan membership
June 30, 2010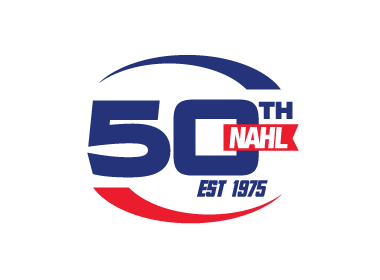 The North American Hockey League (NAHL) has announced that its Board of Governors has accepted the membership application for an expansion team in Port Huron, Mich.

The team will begin play this coming season and play its home games out of the 3,373-seat McMorran Place Sports & Entertainment Center in Port Huron.

"From both a geographical and historical perspective, Michigan is such an integral part of our league and we're excited to welcome a market like Port Huron that champions such a long and storied hockey tradition," said NAHL commissioner Mark Frankenfeld. "And, with an ownership group committed to both its players' and the community's success, along with a first-rate facility, we're looking forward to carrying on that proud tradition for years to come."

Hat Trick Hockey, LLC, which is led by Maribeth Hayes, the organization's chief executive officer, and Ernie Hicke, who will serve as the club head coach and general manager, owns the team.

"Maribeth and I are excited about the upcoming hockey season in the beautiful city of Port Huron and are fortunate to have established a great working relationship with (McMorran Place Sports & Entertainment Center general manager) Randy Fernandez and all the people of McMorran Place," said Hicke.

"We look forward to the challenge of initiating a new team in the NAHL and working with the people in the community. Our goal is to produce a competitive team and one that Port Huron will be proud to support."

Hicke, a Regina, Saskatchewan native, has been involved in hockey for over 50 years as a player, coach, scout and owner. He enjoyed a 14-year professional playing career, most notably in the NHL with the Oakland Seals, Atlanta Flames, New York Islanders, Minnesota North Stars and Los Angeles Kings.

Celebrating its 50th anniversary, the McMorran Place Sports & Entertainment Center is a three building complex consisting of an arena, pavilion and theatre. It annually hosts hundreds of successful conventions, trade shows, concerts, banquets, ice shows, corporate meetings and seminars, as well as hockey for all ages.

"We're very fortunate and pleased to welcome the North American Hockey League to the Port Huron community and the McMorran Place Sports & Entertainment Center," said Fernandez. "The NAHL offers an exciting brand of hockey and we couldn't be happier to serve as home to a team that will boast some of the best up-and-coming players in the world."

"The NAHL is lucky to showcase many of the top facilities in all of junior hockey and the McMorran Place Sports & Entertainment Center is no exception," said Frankenfeld. "From its size to its aesthetics, it's an ideal venue for our league backed by a first-class management team."

Port Huron is the fourth NAHL team to call Michigan home, joining the first-year Michigan Warriors, Motor City Metal Jackets and Traverse City North Stars.

"The addition of Port Huron fortifies our Michigan partners and provides another great hockey community for the North Division," said Bill McCoshen, the NAHL's North Division executive committee member and president of the Janesville Jets.

"Not only does the addition of Port Huron strengthen our North Division footprint, it brings more opportunities for players in a region that year after year develops some of the brightest young collegiate and professional prospects," said Frankenfeld.

For more information on the NAHL's Port Huron team, visit PortHuronNAHL.com.

The NAHL, the only USA Hockey-sanctioned Tier II Junior A league boasting 26 teams from across North America, prides itself on the social maturity and skill development of student-athletes ages 16-20 with aspirations of advancing to collegiate and/or professional hockey.