NA3EHL teams impress, enjoy experience at NA3HL Showcase
December 29, 2015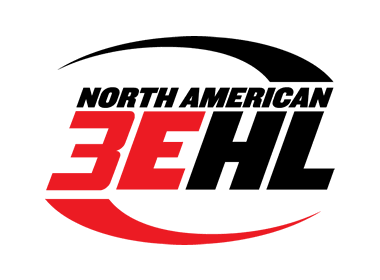 From all indications, the two NA3EHL prospect teams that traveled to Blaine, Minnesota and took part in the 2015 NA3HL Showcase, were a rousing success and did themselves well for their respective teams and league.
Both the East and West Division's of the NA3EHL sent prospect teams that were comprised of the individual NA3EHL teams from the respective divisions.
Overall, the two clubs put together a winning record of 3-2-1 while at the event, which was attended by over 70 college and junior scouts. The NA3EHL East team went 2-1-0, while the West team went 1-1-1.
After an opening game loss to the Wisconsin Whalers, the East team posted two impressive wins over the Frontier Division-leading Great Falls Americans (3-2, OT) and the Gillette Wild (4-2). Northeast Generals goalie Trevor Trudeau picked up both wins and teammate Kevin Perry had three points in the three games, including two goals and one game-winner. Mason Smith (East Coast) had the other game-winning goal. Austin Braley (Northeast) also had three assists in three games.
East Coast Minutemen owner and coach Neil Liston, who helped coach the NA3EHL East team, had the following thoughts. "I think the overall experience was great for our kids. After a tough loss in the first game they came together and competed to beat two very strong teams in a Showcase where I don't think many people expected to see much from them," said Liston. "Along the way we saw some new friendships come together with guys who they otherwise wouldn't have had the opportunity if they hadn't gone to Minnesota."
As for the NA3EHL West Division team, they also competed well with a 1-1-1 record, which included a shootout loss (4-3) to Peoria on the opening day, a regulation loss to West Michigan (6-3) in the middle game and a resounding win (8-1) over the Southern Tier Xpress on the final day. Eric Hewitt (New York) had six points, as did Jared Karas (New Jersey). Daniel Backstrom (New York) and Ryan Flanagan (Wilkes-Barre) each had five points. Goalie Stephen Mundiger (New York) allowed three goals in his two appearances.
Eric Brule, head coach and general manager of the Jersey Shore Wildcats, helped coach the West team. He had these thoughts. "It was a great experience for the kids not only from a hockey operations standpoint, but it was very well organized and neat seeing players beeing approached by scouts. It was also it was great to see them together, getting to know each other and having fun. We all had a great time!"
Frank Vecchio, General Manager and Head Coach of the NA3EHL West Division's Lockport Express, was one of the coaches who also directed the West team. "The quality of play and competition in the NA3HL is outstanding and we are very proud of the way our players matched up and represented the NA3EHL in Blaine," said Vecchio. "I believe it was an excellent experience for players and coaches alike to participate and we appreciate the amount of time and effort that went into organizing our hotels, meals and transportation to make the event is smooth as possible for us. It was very well run."
"I think this was a good measuring stick for our league. Its always difficult to judge an all-star team because they are missing certain role components of a complete team," said New York Aviators head coach Mike Stanaway, who also helped coach the West team. "However, after seeing our players compete, it gives us all a positive indication of the state of our league."
Overall, the players seemed to have a great experience and both teams did quite a lot of bonding while they were there, finding a new appreciation for competing and playing in the NA3EHL. Both teams also attended the NCAA education and compliance seminars, which was the same presentation used in NAHL seminars and focused on differences between NCAA Division I, Division III and ACHA, the breakdown of new NCAA I conference landscape, NCAA Initial Eligibility information including important new rules going into effect for 2016 and how future players will be affected, the recruiting process and how to market yourself.
Congratulations to both teams and staffs for a great showing in Blaine!