St. Louis shuts out Evansville on Wednesday
January 7, 2016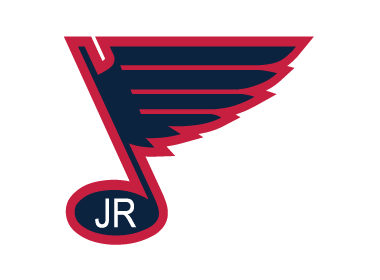 Evansville 0 @ St. Louis 11 - Frankie Melton netted a hat trick to lead St. Louis over Evansville, 11-0.
Melton's first goal came 4:01 into the first period. He then added goals at 8:10 into the first and at 10:51 into the first. St. Louis gained an early advantage, leading 6-0 by the end of the first period.
St. Louis forced Evansville's goaltenders to work without much rest, totaling 59 shots and forcing 48 saves. Adam Conkling made 14 stops and Bryson Lindenburgh made 34.
St. Louis additionally got points from Teddy Cardinale, who also grabbed one goal and one assist, Joe Nolan, who also had one goal and one assist, and Ezekiel Estrada, who also registered one goal and one assist. St. Louis also had goals scored by Dominic Caito, Tomas Loeffelman, Sam Maddox, Alex Werdmuller, and Alex Klaesner, who scored one goal each. In addition, St. Louis received assists from Daniel Dunaway, Frankie Cardinale, Cameron McAtee, and Hayden Smer, who each chipped in one and Ryan Reader and CJ Nitchen, who contributed two each.
Zach Young rejected 15 shots on goal for St. Louis.