Breezy Point head coach Jeff Worlton headed to NAHL
January 12, 2016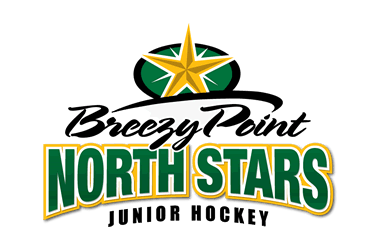 By Jeff Helminiak, Peninsula Clarion
Nate Kiel, president and general manager of the Brown Bears, announced Monday night that Geoff Beauparlant has been replaced as head coach of the North American Hockey League team.
The new head coach is Jeff Worlton, who is leaving his job as head coach of the Breezy Point (Minnesota) North Stars of the Tier III NA3HL for the Tier II NAHL.
Saturday, the Brown Bears defeated the Wilkes-Barre/Scranton (Pennsylvania) Knights 4-3 to snap a franchise-high string of 30 games without a win.
The players and staff were due back on the central Kenai Peninsula on Sunday night, but weather delays pushed the arrival back to this morning.
Because of the difficult travel, Kiel said he has not had time to have a long conversation with Beauparlant, who is also the associate general manager, and the rest of the staff about future roles in the organization.
Beauparlant was not available because he was traveling Monday night.
"We'll be evaluating all aspects of the program in the next couple of days," Kiel said.
Kiel said that as the Brown Bears struggled to a 2-31-1 mark this season, it became apparent a change was needed on the bench.
The Bears, who host the Minnesota Wilderness on Friday and Saturday at 7:30 p.m. at the Soldotna Regional Sports Complex, have yet to win a home game this season.
"We looked at what we needed to do for our fans, supporters and sponsors," Kiel said. "We needed to try and find a new energy, a fresh start and a new attitude.
"Our goals stay the same — to find the best student-athletes and build upon what we've been able to do in the organization's first nine years."
Worlton said he has turned around multiple programs and he plans to do the same thing in Kenai River.
"In any profession, you have a niche that you're good at, and mine has been going to teams that are struggling and being able to turn them around and make a winner out of them," he said.
After playing junior and pro hockey, Worlton, a 36-year-old from Minnesota, has spent about the last 10 years coaching.
His first job was as an assistant at Division III Marian University in Fond du Lac, Wisconsin. It's where he met his wife, Sharon. Sharon and sons, Phoenix and Ian, stay in Fond du Lac while Jeff goes to coach his teams.
Worlton then advanced to the junior ranks and coached a startup team, the Tri City Ice Hawks of Michigan, to third place in the Lakes Cup League Championship.
He then took over a struggling Flint (Michigan) Jr. Generals squad and, in his second year there, led the squad to third at NA3HL Nationals.
He then served two years as an assistant coach with the Corpus Christi (Texas) IceRays of the NAHL, with the team making the playoffs in his first year.
Worlton's last year and a half has been at Breezy Point, which won eight games in the two years before he arrived. Breezy Point is currently 15-10-5.
"Another intriguing thing about him is I've known him before as an assistant coach in our league," Kiel said. "Former players and coaches and colleagues all speak highly of his demanding and hard-nosed and old-school approach.
"As a coach, he stresses basics and simple aspects of the game, and former players and coaches praise that style for bringing the most out of players and the team."
Worlton said he has worked very hard to get this opportunity and that hard work won't stop now that he has reached the second-best junior league in the United States.
"I pride myself on work ethic and being willing to sit in rinks all summer long to meet the right people to help me find the right players," Worlton said. "I have a high attention to detail on the ice and in practice and instill in players a sense of confidence.
"We don't get pushed around. Win or lose, they always play hard. I try to teach life lessons and let the players know I care about them. That's why I'm able to get the best out of them."
Beauparlant went 28-24-8 in the 2013-14 season, his first at the helm, and lost in five games to the Fairbanks Ice Dogs in the opening round of the playoffs.
Last season, on Nov. 29, 2014, the Bears lost 4-3 in overtime at the Wenatchee (Washington) Wild to fall to 11-13-1 but move into sole possession of fourth place — and a playoff spot — in the Midwest Division.
After that, the bottom fell out. The squad finished last season on a 5-29-1 swoon.
In the offseason, Kiel said the staff put in the work needed to turn things around. Beauparlant was promoted to associate general manager in addition to being the head coach.
But the losses continued to mount, with the team now 7-60-2 since that 4-3 overtime loss to Wenatchee.
"Our fans continue to pay to get in, and our sponsors and partners continue to support us," Kiel said. "Win, lose or draw, we need to bring effort on a consistent basis.
"It's hard to go the entire first half of the season and not win a game at home, but it's also impressive that a group of die-hard fans have continued to support us."