Mustangs lend a hand in the community
January 13, 2016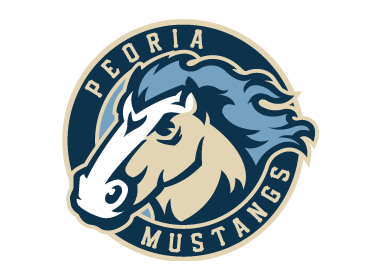 It was an off week last weekend for the Peoria Mustangs in the NA3HL. However, the Mustangs are still at the rink in another role.
An important part of being a Peoria Mustangs' player is to learn to "give back", help to support the community and to develop the game of hockey.
Here, in the Mustangs gym, Mustangs players (Nathan Marlow, Montana Shoup, Derek Fitzgerald and Dane Federighi) help to get the Peoria Youth Hockey Association Squirt AA travel team ready for their game against Indianapolis Storm on Saturday morning.
President of PYHA (and head coach of the Squirt AA team), Luke Gruden says of the Mustangs, "It's great to have a group of young men sharing what they remember and learned from there squirt years. It fired up our team as we went on to win 6-1. Thank you guys!"