Wildcats pick up 4-1 win on Wednesday over Miners
January 14, 2016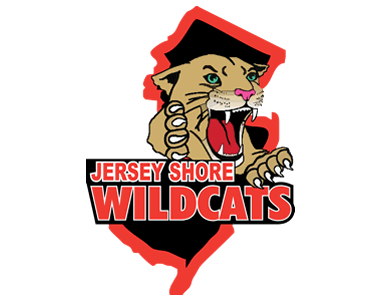 Jersey Shore 4 @ Wilkes-Barre 1 - Jersey Shore, which found itself down a man often, weathered Wilkes-Barre's power play opportunities and emerged with a 4-1 victory.
Jersey Shore was led by Travis Valvo, who finished with one goal. Valvo scored 19:40 into the first period to make the score 2-0 Jersey Shore. Craig Berry picked up the assist.
Jersey Shore put up an impenetrable defensive front on the penalty kill, and did not allow Wilkes-Barre to score on any of its 11 power plays. Jersey Shore could not produce up to its normal offensive output. Jersey Shore puts an average of 6.4 pucks into the net per game. Jersey Shore forced Wilkes-Barre goalie Mathieu Beaudet to work between the pipes, taking 41 shots.
Others who scored for Jersey Shore included Christian Cooley, Drew Brown, and Marcus McCall, who each put in one. In addition, Jersey Shore received assists from Frederic Villeneuve, who had two and Jared Karas, Bogdan Khvatov, and Dylan Plsek, who each chipped in one.
Wilkes-Barre was led by Tanner Kahlau, who scored the team's only goal. Kahlau scored 13:32 into the second period to make the score 2-1 Jersey Shore. Zacharia Ouladelhadjahmed provided the assist.
Scott Albertoni made 22 saves for Jersey Shore on 23 shots. Jersey Shore incurred 44 minutes in penalty time with 12 minors. Beaudet rejected 37 shots on goal for Wilkes-Barre.