Dallman takes over as head coach in Breezy Point
January 14, 2016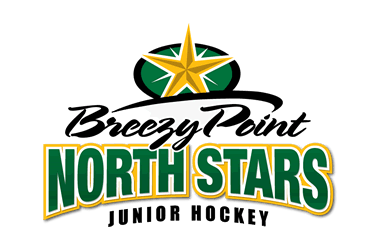 The Breezy Point North Stars, proud members of the NA3HL, are pleased to announce Coach Jeff Worlton's advancement to the NAHL, as he takes the reigns as head coach for the Kenai River Brown Bears. "We are excited for Jeff and his advancement in his hockey coaching career. We are grateful to Jeff for putting his mark on rebuilding our program. We see this as a positive for the North Stars to have one of our own move up to a higher league. We thank Jeff for his time, energy, and passion for the game and hard work he has put in here at Breezy Point" said General Manager Craig Larson.
"I couldn't be happier to join the Kenai River Brown Bears," said Jeff Worlton. "The Breezy Point organization is top-notch and I can't thank everyone enough for what they have done for me."
Taking over as Head Coach for the rest of the season will be Josh Dallmann. "This will be a seamless transition for the team as Josh was a fantastic support system to Jeff this season. He has earned the respect from the players and management staff and will continue to do a great job. Josh will continue Coach Worlton's discipline and we are excited for this opportunity for Coach Dallmann to gain experience coaching at a higher level and to take on additional responsibility with the team" said Larson.
"I am excited to step in as head coach for the North Stars and looking forward to the rest of the season", said Coach Dallmann. "I learned a lot from Jeff in a short period of time and I wish him all the best!" said Dallmann.
Also working with North Stars, will be Associate coach and General Manager Craig Larson and Assistant Coach Peter Emery, who currently serves as Goaltending Coach, for the rest of the season.
"Coach Worlton did a great job for us and we wish him the best of luck in the future", said Team President David Spizzo. "We are 100 percent behind Head Coach Josh Dallmann and General Manager/ Associate Coach Craig Larson. With their guidance, we'll be looking forward for a strong finish to the rest of the season" said Spizzo.
Worlton added how Josh is the right man for the job and will thrive with the North Stars. "I know Josh Dallmann will continue the success and finish the season strong. Thank you to Joyce, Bob, David, Kim, Winnie, and Craig for all of their support."