January 15, 2016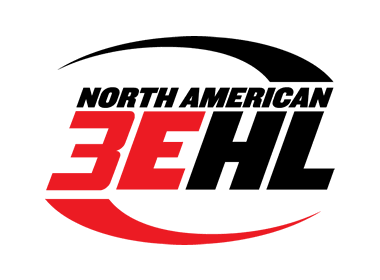 It is an abbreviated schedule this weekend in the NA3EHL. Playoff spots are starting to be secured and with less than two months left until the end of the regular season, the time in now for teams to take action.
It is also just two weeks until the second NA3EHL Showcase in Lockport, NY.
As always, you can watch the action live on
FASTHockey
The East Division has an exciting slate of games, with many teams facing key series. One of the marquee match-ups takes place when winning streaks are on the line on Saturday as division-leading Cape Cod travels to New England to face the Stars. In other action, the L/A Fighting Spirit are on the road and at home. Northeast is very busy with three home games. Maine plays twice on the road as does East Coast.
The only team from the West in action is the Skylands Kings, who go outside the division to face the New York Aviators.
East Division
FRI, JAN 15 Lewiston/Auburn vs Northeast
SAT, JAN 16 East Coast vs Northeast
SAT, JAN 16 Cape Cod vs New England
SAT, JAN 16 Maine vs Lewiston/Auburn
SUN, JAN 17 East Coast vs New England
SUN, JAN 17 Maine vs Northeast
West Division
SAT, JAN 16 Skylands vs New York
SUN, JAN 17 New York vs Skylands