January 15, 2016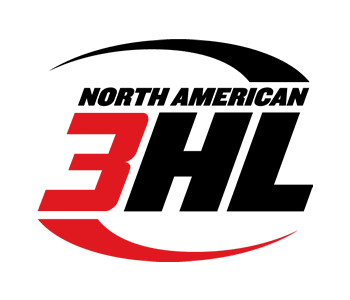 With 31 games on the slate from Friday through Monday, it is another busy weekend in the NA3HL. While some divisions have seen teams already clinch playoff berths.
Just 2 months remain before the NA3HL Silver Cup Playoffs begin, which will culminate in the NA3HL Silver Cup Tournament at the end of March.
This weekend also marks the freezing of the standings after January 18th for the NA3HL Top Prospects Tournament spots.
As always, you can watch the action live on
FASTHockey
In the Central Division, La Crosse is at Chicago for a pair of games.
In the East, Pittsburgh is at Toledo for a pair of games and Metro plays West Michigan on Saturday after being the Wolves 11-1 earlier in the week.
In the Frontier Division, things are tight at the top as Great Falls will have three home games. Gillette will also play three times this weekend. Billings is at Glacier twice. Bozeman has two games as does Glacier, while Yellowstone and Helena play just once.
In the Midwest, division-leading St. Louis is in Cincinnati for a pair of games.
In the South, Sugar Land is at Texas for a three-game set. Louisiana is in Point Mallard for a two-game series.
In the West, Granite City is at Minnesota on Friday and hosts Twin City on Saturday.
Outside of the divisions, Peoria and Wisconsin battle in a home-and-home series, as do Rochester and Alexandria. In the battle of Ohio, Cincinnati and Wooster play in a home-and-home series. Nashville is at Atlanta and Breezy Point is at North Iowa with the Bulls looking to extend their NA3HL record-winning streak.
Central Division
FRI, JAN 15 La Crosse vs Chicago
SAT, JAN 16 La Crosse vs Chicago
East Division
FRI, JAN 15 Pittsburgh vs Toledo
SAT, JAN 16 Pittsburgh vs Toledo
SAT, JAN 16 Metro vs West Michigan
Frontier Division
FRI, JAN 15 Yellowstone vs Gillette
FRI, JAN 15 Bozeman vs Great Falls
FRI, JAN 15 Billings vs Glacier
SAT, JAN 16 Helena vs Bozeman
SAT, JAN 16 Gillette vs Great Falls
SAT, JAN 16 Billings vs Glacier
SUN, JAN 17 Gillette vs Great Falls
Midwest Division
FRI, JAN 15 St. Louis vs Evansville
SAT, JAN 16 St. Louis vs Evansville
South Division
SAT, JAN 16 Sugar Land vs Texas
SAT, JAN 16 Louisiana vs Point Mallard
SUN, JAN 17 Louisiana vs Point Mallard
SUN, JAN 17 Sugar Land vs Texas
MON, JAN 18 Sugar Land vs Texas
West Division
FRI, JAN 15 Granite City vs Minnesota
SAT, JAN 16 Twin City vs Granite City
Out of Division
FRI, JAN 15 Peoria vs Wisconsin
FRI, JAN 15 Cincinnati vs Wooster
FRI, JAN 15 Rochester vs Alexandria
FRI, JAN 15 Nashville vs Atlanta
FRI, JAN 15 Breezy Point vs North Iowa
SAT, JAN 16 Nashville vs Atlanta
SAT, JAN 16 Alexandria vs Rochester
SAT, JAN 16 Breezy Point vs North Iowa
SAT, JAN 16 Wooster vs Cincinnati
SUN, JAN 17 Wisconsin vs Peoria