Camp season hits high gear for NAHL clubs
July 21, 2010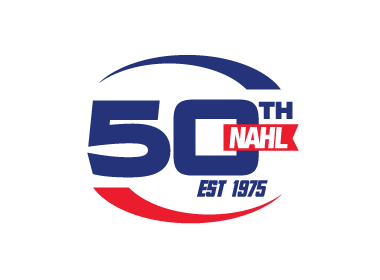 There are no games on the schedule until September, but summer is one of the most important times of the year for every North American Hockey League (NAHL) team.

That's when tryout camps hit high gear, marking an opportunity for coaching staffs to dig in and evaluate talent that will hopefully mold their clubs into a Robertson Cup contender.

"Our Entry Draft and tender signings are certainly important, but tryout camps offer a huge opportunity for a lot of prospective players who may have flown under the radar," said NAHL director of hockey operations Denny Scanlon. "Ask any coach in our league and they'll tell you camps are critical when it comes procuring players who will play a big role for their team down the road."

As expected, camp interest was high for the Bismarck Bobcats, who won the Robertson Cup this past season.

"I think what the league and our organization has accomplished over the years has definitely heightened the level of interest (of the team) not only in our community, but around the country as well," said first-year Bobcats head coach Layne Sedevie.

In fact, two players who attended last year's open camps - forwards Ryan Jacobson, an Air Force Academy (Atlantic Hockey) recruit, and Dominic Panetta, who has committed to Ferris State University (CCHA) - helped lead the Bobcats to their first-ever title.

"As well as the numbers being high, the talent level these kids are bringing (to camp) speaks volume about the dedication and preparation they've put in to be in the best shape they can," said Sedevie.

And tryout camps are especially vital for the league's first-year teams, including the New Mexico Mustangs, as they set their sights on assembling a winner right from the start.

"They're extremely important," said Mustangs assistant coach Brian Cronan. "Not only do they allow the coaching staffs to see players who may not have been seen previously, but they give younger players a chance to gain experience with Junior A hockey. That and they allow different parts of the country to become familiar with the coaching staffs and organizations."

The Mustangs' first-ever camp, which was held prior to the NAHL Entry Draft, was a rousing success. It drew over 120 players, some of whom were drafted and tendered by the team.

"The talent pool was very good," said Cronan. "We were nothing but excited and enthused about the players who participated."

The Alaska Avalanche, under the leadership of first-year head coach Brian Huebel, was also impressed with the level of play at its camps.

"The overall talent was good, especially some of the young athletes we had come in," said Huebel, whose team held its last open camp of the summer the last week of June in Wisconsin.

The Avs' first pick in the NAHL Entry Draft - defenseman Buzz Tryggeseth from Minnesota's Buffalo High School - came from their pre-draft camp.

"Having a good blend of athletes who are ready to make the transition to juniors for the upcoming season mixed with those who are a year or two out really makes for a good camp," Huebel added. "It helps us identify the athletes we'd like to pursue now and also the younger athletes who we want to pursue for upcoming seasons."

View each NAHL team's tryout information here.