Imperials come from behind to beat Brahmas on Monday
January 18, 2016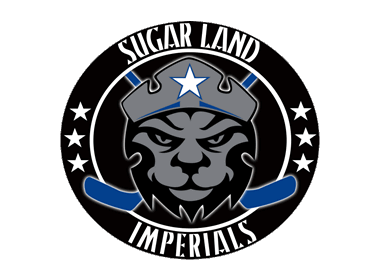 Sugar Land 5 @ Texas 3 - Sugar Land climbed out of a three-goal hole to beat Texas, 5-3.
Sugar Land never led in the game until netting the game winner. Sugar Land trailed 3-0 after a goal by Texas' Victor Ekk at 14:14 in the first period. Sugar Land knotted things up at 3-3 on a power play goal by Luca Valenza at 13:03 in the third period. Sugar Land netted the game winner at 15:05 in the third period on a goal by Valenza.
Sugar Land got the win with help from a great game by Valenza, who had one goal and three assists.
Sugar Land excelled on the penalty kill, not giving up a single goal in four chances.
Sugar Land additionally got points from RC Randall, who also had one goal and two assists, Alex Norwinski, who also racked up one goal and two assists, and Frank Muscarella, who also registered one goal and one assist. Sugar Land also got a goal from Jonathan Adnell as well. Other players who recorded assists for Sugar Land were Jake Garman and Keegan Chesnick, who contributed one each.
Texas was helped by Bryan Whelan, who finished with one goal. Whelan scored 13:13 into the first period to make the score 2-0 Texas. Kyle Galloway picked up the assist. In addition, Texas received assists from Brock Brown, Hunter Frado, George Hansen, Zack Andersen, and Brandon Perrone, who each chipped in one.
Ryan OToole made four saves before being replaced by Kevin Mackey, who took the win and made 20 saves. Sugar Land incurred 12 minutes in penalty time with six minors. Texas' Perrone stopped 18 shots out of the 22 that he faced. Texas incurred 12 minutes in penalty time with six minors.