NA3EHL announces Easton Hockey Stars of the Week
January 19, 2016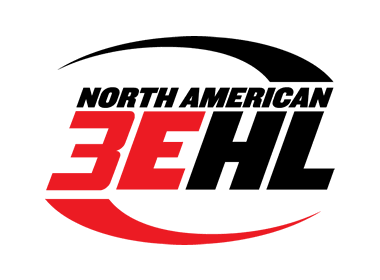 The North American 3 Eastern Hockey League (NA3EHL) today announced the Divisional Stars of the Week presented by Easton Hockey for the week ending January 17, 2016. The divisional stars of the week is an award given each week of the regular season to the top performing players in each of the two divisions of the NA3EHL as nominated by their head coaches.
East Division Star of the Week: Matt Moreschi, forward, East Coast Minutemen
East Coast forward Matt Moreschi, 19, helped this team to a weekend split of two games, but was a major factor in both. The native of Malden, MA, totaled six points in two road games and was a +6. On Saturday, Moreschi (5'10/155) had a goal and three assists in a 6-2 in at Northeast against the Generals. On Sunday, he recorded two goals in a 9-5 loss in New England against the Stars. In 19 games played with the Minutemen so far this season, Moreschi has 17 points. He was also a member of the NA3EHL East team at the NA3HL Showcase. "Matt is a very smart player who can see the ice and make things happen. I think that together with the confidence he gained by playing in the NA3HL Showcase in Minnesota has started to show us his potential and some things to come," said Minutemen head coach Neil Liston.
2nd Star: Dylan Vrees, F, L/A Fighting Spirit
Honorable Mention (alphabetical): Brett Bittner, F, L/A Fighting Spirit – James Brosnan, F, Cape Cod Islanders – Brandon Daigle, G, Maine Wild - Aaron Deady, F, Cape Cod Islanders – Sam Dedian, D, Maine Wild – Preston Palamara, F, East Coast Minutemen – Kyle Weiss, F, New England Stars
West Division Star of the Week: Dominick Sacco, forward, New York Aviators
The recent addition of USHL veteran forward Dominick Sacco, 20, paid instant dividends this past weekend for the New York Aviators as they swept a weekend home-and-home set against the Skylands Kings. The native of Brooklyn, NY, put up six points in his first two games with New York this season and was also a +3 on the weekend. Sacco (5'8/159) found the back of the net four times, including the game-winning goal in Saturday's 7-5 win. On Sunday, he had another goal and an assist in a 4-2 win. "We have a team that has a lot of talent on the offensive side, but with with the recent addition of Dominick to the roster, we instantly become that much better. He showed that he can take over a game with his talent. That type of player will hopefully give us some more success for the rest of the season and into the playoffs," said Aviators head coach Mike Stanaway.
2nd Star: Marcus McCall, D, Jersey Shore Wildcats
Honorable Mention (alphabetical): None