Second NA3EHL Showcase of 2015-16 season just one week away
January 21, 2016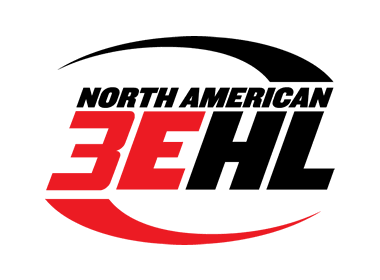 The second of two 2015-16 North American 3 Eastern Hockey League (NA3EHL) Showcases, presented by Easton Hockey, is now just a week away. This season marks the second straight year the NA3EHL will hold two league-wide Showcases, which features some of the best junior talent in the United States. The event will be played from January 28-31 at the Cornerstone CFCU Arena in Lockport, New York.
All 13 NA3EHL teams will play between three and four regular-season games at the Showcase, which is one of the most well-attended and scouted events of the entire season for the league, attracting college and junior scouts alike. The Cornerstone CFCU Arena is home to the Lockport Express of the NA3EHL and features two regulation ice surfaces.
"As we saw from the first NA3EHL Showcase in October, having all 13 teams in one building provides great atmosphere for the players, the scouts, the fans and the competition on the ice," said NA3EHL Commissioner Denny Scanlon. "It is another opportunity for everyone to come together and really get a feel for how the season and players have developed and improved throughout the last three to four months. With the regular season coming to a close at the beginning of March, the meaningfulness of the games and points on the line will be magnified and provide us with some great theater," said NA3EHL Commissioner Denny Scanlon.
All the games at the NA3EHL Showcase will be broadcast live on
FASTHockey
.
In addition, NAHL Central Scouting will be in attendance, which is led by Craig Barnett, Director of Player of Personnel for the NA3HL, NA3EHL and NAPHL. NAHL Central Scouting was created and developed in large part due to the growth and popularity of the NAPHL, NA3HL, and NA3EHL, which have experienced record player movement in recent seasons. NAHL Central Scouting will continue to be a presence at all NAPHL, NA3HL, and NA3EHL events and showcases, as well as, the NAHL Future Prospect Tournaments and Combines.
NA3EHL Winter Showcase Schedule (all times Eastern):
Thursday, January 28th
Roc City vs. East Coast, 6:30pm
Skylands vs. Lockport, 9:30pm
Friday, January 29th
Maine vs. Jersey Shore, 12:30pm
Northeast vs. New York, 1:00pm
New England vs. Wilkes-Barre, 3:30pm
East Coast vs. Syracuse, 4:00pm
Cape Cod vs. Lockport, 6:30pm
L/A Fighting Spirit vs. Skylands, 7:00pm
Saturday, January 30th
Wilkes-Barre vs. East Coast, 10:00am
Jersey Shore vs. New England, 12:30pm
Syracuse vs. Northeast, 1:00pm
L/A Fighting Spirit vs. Roc City, 3:30pm
Cape Cod vs. Wilkes-Barre, 4:00pm
Lockport vs. East Coast, 6:30pm
Maine vs. New York, 7:00pm
Sunday, January 31st
Wilkes-Barre vs. L/A Fighting Spirit, 8:30am
Jersey Shore vs. Cape Cod, 8:45am
Skylands vs. Maine, 11:30am
Northeast vs. Roc City, 11:45am
New York vs. Lockport, 2:30pm
New England vs. Syracuse, 2:45pm