January 22, 2016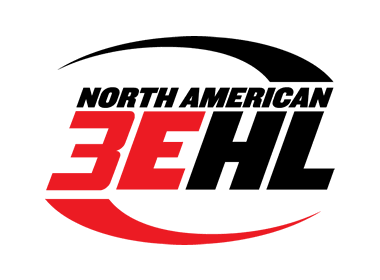 Less than a week remains until the second NA3EHL Showcase in Lockport, New York, so this weekend provides an opportunity for teams to pick up some points heading into what will be one of the busiest stretches of the season.
This week's action has the potential for more teams to lock in playoff spots. As a reminder, the top four teams in both the East and the West Divisions qualify for the 2016 NA3EHL Playoffs.
In the East Division, there are some intriguing match-ups this weekend with the top spot in the division on the line, as well as, some playoff spots. 1st place Cape Cod is in action twice, which includes a big 1 vs. 2 showdown on Saturday against the Fighting Spirit. The Fighting Spirit will be in for a big test against both New England and Cape Cod. The Stars can lock in a playoff spot with a win. East Coast is in action twice as they look to get back in a playoff race and Northeast and Maine are each playing one game.
In the West, Roc City looks to close in on a playoff spot with a series at Syracuse. The Stampede are just three points out of the fourth and final playoff spot in the West, so points will be valuable. New York looks to secure a playoff berth with two games this weekend as they travel to Jersey Shore on Friday and host Wilkes-Barre on Saturday.
East Division
FRI, JAN 22 Lewiston/Auburn vs New England
FRI, JAN 22 Cape Cod vs Northeast
SAT, JAN 23 Lewiston/Auburn vs Cape Cod
SAT, JAN 23 Maine vs East Coast
SUN, JAN 24 New England vs East Coast
West Division
FRI, JAN 22 Roc City vs Syracuse
FRI, JAN 22 New York vs Jersey Shore
SAT, JAN 23 Roc City vs Syracuse
SAT, JAN 23 Wilkes-Barre vs New York