Tornado's Jones punches ticket to Denver
July 27, 2010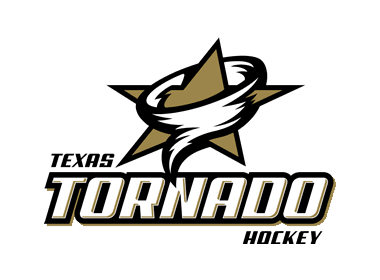 The Texas Tornado has announced that forward Justin Jones has committed to the University of Denver (WCHA), where he has accepted a scholarship to play for the Pioneers beginning this fall.

"It's tough to put into words how excited I am," said Jones. "I'm very thankful to my family and the Texas Tornado for making this dream come true."

In his first season with the Tornado in 2009-10, Jones played in 54 of the team's 58 regular-season games, scoring seven goals and adding 13 assists.

"I really feel like this past season was my best, developmentally," Jones said. "(Tornado) Coach (Tony) Curtale did a great job of recognizing what type of player I was, focused on those skill sets and really taught me a lot about the mental aspect of the game. We had such good chemistry in the locker room and that played a big part in my success as well."

Jones elevated his game during the Robertson Cup Playoffs, as the 19-year-old finished second in team scoring with three points in five games.

"We're very happy for Justin and his family, and it's a testament to his work ethic and ability to be coached," said Curtale. "Justin is an extremely good defensive forward and was one of the best skaters in the league. Both of those assets will come in handy at the Division I collegiate level."

Jones spent 1999 and 2000 in Denver while his dad, Popeye Jones, played in the NBA for the Denver Nuggets. He will be the first ever player in the 11-year history of the Tornado to play for DU.

"I think Justin is going into a very nice situation at the University of Denver," said Curtale. "He's familiar with the city and, most importantly, he should be able to contribute from the start given his skill set."

The University of Denver is one of the most storied programs in the history of college hockey. Its seven NCAA championships rank second all-time to the University of Michigan's nine.

"Denver is a place I'm familiar with, so to be going back there to play college hockey for one of the most storied programs in the nation… I couldn't be happier."

Since the creation of the WCHA in 1959, the Pioneers have won nine regular-season championships 14 playoff championships.

Since 1999, the Tornado has moved over 110 players onto the NCAA and professional ranks, include Andy Wozniewski (Boston Bruins), Ben Bishop (St. Louis Blues), Al Montoya (Phoenix Coyotes) and Trevor Ludwig (Dallas Stars).

View the complete NAHL College List here.