Jonasson stepping down as head coach in Helena
January 25, 2016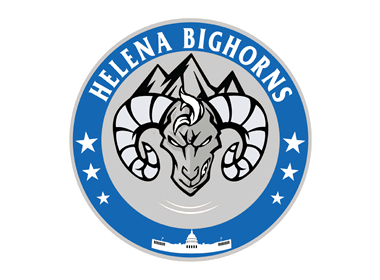 By Troy Shockley, Helena Independent Record
There's been some shuffling of roles with the Helena Bighorns over the last several weeks, but one thing remains constant -- the team is focused on adding to a long list of championships.
While Jon Jonasson will continue to work with the Bighorns in achieving that goal, he will no longer be doing so from behind the bench.
"I'm going to be stepping down as head coach and will be working as just the general manager the rest of the year," Jonasson told the Independent Record on Friday.
The decision isn't one made lightly, nor did it come as a result of any kind of managerial clashes. It is simply, Jonasson said, a personal decision and one that is best for both his family and the team. The second-year Helena coach met with team owner Oren Koules to discuss his position, and the discussion lead to the decision to have him step down and concentrate more on the Bighorns' off-ice duties.
"I'm still going to be here in a full-time capacity, running hockey operations behind the scenes and making sure our players get to college and those kinds of things.
"It's definitely for the betterment of the team at this moment."
Taking over coaching duties will be interim head coach Blake Mendenhall, along with Craig Reinhardt. Both have been assistants under Jonasson through the 2015-16 season, and began taking over leadership of the team two weeks ago.
"They're both very knowledgeable, and the three of us work together very well," Jonasson said. "I think that it's a really good combination we have right now, and the players are in good hands the rest of the year."
Both Mendenhall and Reinhardt were already heavily involved in coaching the team already, and handled a lot of in-game decisions as well. And, with that familiarity, there hasn't been any kind of struggle to adapt to the change, veteran Brandon Mills said.
"The transition has been pretty smooth," he said. "The boys are just looking toward one game at a time and what we have control over, which is our play on the ice.