NAHL, NAPHL launch mobile stats site, application
July 29, 2010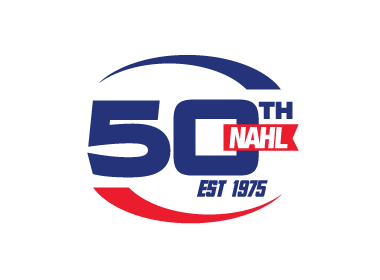 The North American Hockey League (NAHL) and the North American Prospects Hockey League (NAPHL) have announced the launch of a mobile statistics site and related application designed to deliver game scores in real-time to mobile devices such as iPhones, BlackBerrys and Androids.

Users can find their favorite team by visiting Pointstreak.com on a mobile phone, or by typing in the dedicated URL m.pointstreak.com into a mobile phone's Web browser (iPhone or iPod Touch users can download a Pointstreak Mobile app for free from iTunes). Once there, users can search for the NAHL or NAPHL or their favorite team.

The NAHL's and NAPHL's new mobile site and application is powered by the leagues' technology and statistics partner, Pointstreak Sports Technologies Inc. (Pointstreak.com or PointstreakSolutions.com).

Pointstreak Mobile is now available for all of Pointstreak's hockey, baseball, lacrosse and soccer clients, including recreational and amateur leagues and teams.
Celebrating its 35th anniversary in 2010-11, the NAHL, the only USA Hockey-sanctioned Tier II Junior A league boasting 26 teams from across North America, prides itself on the social maturity and skill development of student-athletes ages 16-20 with aspirations of advancing to collegiate and/or professional hockey.
In its second season, the NAPHL is made up of 41 Midget Major (18), Midget Minor (15) and Bantam Major (8) teams from 19 programs that compete at the Tier I AAA level. The NAPHL is comprised of five regular-season events leading up to its Championship Tournament Series in which the top teams at each level compete for a league championship. For more information on the NAPHL, visit NAPHL.com.