Showcase enters final day in Lockport
January 31, 2016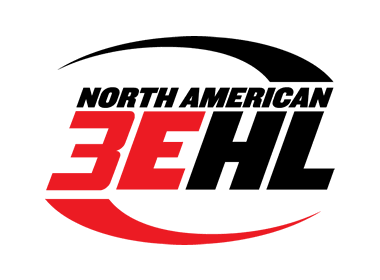 Day 3 of the NA3EHL Showcase is in the books and here is a look at the results. The Showcase wraps up on Sunday with the final day of games.
Jared Karas scored twice and Frederic Ampleman had two assists as Jersey Shore beat New England, 5-1. Scott Albertoni made 26 saves in the win and Scott Hansen, Travis Valvo and Bogdan Khvatov also had goals. Nick Johnson had the lone goal for the Stars.
Nate Walker had a hat-trick as the Stampede fired 70 shots on goal in a 4-0 win Nicholas Chalifoux had the other goal in the Stampede win. Kyle VanWagner made 26 saves in the win and Leo Lake made 66 saves in the loss.
Brandon Corey had a hat-trick and Justin Allen had a five-point game and a goal as Roc City beat the L/A Fighting Spirit, 5-2. Anthony DePetres had the other goal for the Royals in the win. Patrick Massey made 35 saves in the win. Dylan Vrees and Brett Bittner scored for the Fighting Spirit.
Cape Cod came from behind to win their 17th game in a row with a 5-4 win over Wilkes-Barre. Maxime Dordet had three points including a goal and James Brosnan, Steven Mathews, Mike Jessman and Eric Szeker scored for the Islanders. The Miners got multi-point games from Matthew Emerick and Ryan Flanagan.
Lockport fired 69 shots on the goal and Frank Vecchio II had a hat-trick as the Express beat the Minutemen, 6-1. Ryan Logar had three assists and Justin Andriaccio, Dylan Jenkins and Chris Gasiewicz also scored for Lockport. Tristan Archambault had the lone goal for East Coast.
Ricky Regala and Dan Backstrom each had six-point nights as the Aviators beat the Wild, 11-3. Jimmy Warrick, Dominick Sacco and Nick Jean-Louis each had two goals. Noel Fischer was the star for Maine, scoring twice and adding an assist.