Icedogs edge Nationals on Thursday, 3-2
February 19, 2016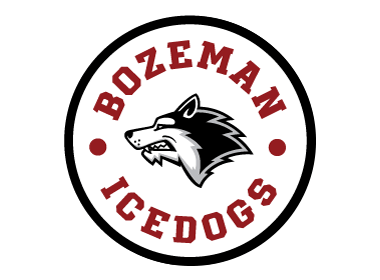 Bozeman 3 @ Glacier 2 - Bozeman and Glacier were evenly matched throughout their contest, but Bozeman made the most of its opportunities and won, 3-2. Neither team gained more than a two-goal lead, and Dylan Michaud's goal in the second period proved to be the difference maker as all the goals were scored in the middle frame.
Bozeman was led by Gunnar Mogck, who racked up one goal. Mogck scored 5:14 into the second period to make the score 3-1 Bozeman. Kegan Couture picked up the assist.
Bozeman forced Glacier goalie Mikhail Pahrebets to work between the pipes, taking 41 shots.
Bozeman also got a goal from Daniel Liberko as well. In addition, Bozeman received assists from Elliott Hopkins, Steven Nisbet, and Kyle Amundson, who each chipped in one.
Glacier kept Bozeman's goalie busy throughout the game, and Benjamin Sakaria made 33 saves on 35 shots. Glacier was helped by Collin Schieman, who registered one goal. Schieman scored 1:56 into the second period to make the score 1-0 Glacier. Brandon Huntington assisted on the tally. Glacier also got points from Logan Kraft, who also registered one goal and one assist. More assists for Glacier came via Blake Hanson, who had one.