February 19, 2016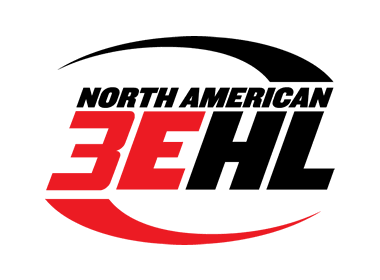 With the end of the NA3EHL regular season in sight, time is running out for teams to earn points and the race for division titles and playoff berth is nearing its completion.
Both Cape Cod (East) and Jersey Shore (West) are within a win or two of clinching the respective division titles, while the race in the West for the final playoff spots is at a furious level.
In the East Division, New England tried to move into 2nd place with a pair of games in Skylands against the Kings. The 2nd place L/A Fighting Spirit try and stay in the #2 spot with a pair of games against the Maine Wild and 1st place Cape Cod Islanders. Maine is also in action twice against the Fighting Spirit and East Coast Minutemen.
In the West, Syracuse faces a key three-game series in Roc City, with the Royals on the cusp of a playoff berth and the Stampede in a race for the 4th and final playoff spot. 2nd place New York is at Wilkes-Barre for a series and Jersey Shore hosts Lockport with the Wildcats need just one win to lock up the #1 seed and division title.
East
SAT, FEB 20 New England vs Skylands
SAT, FEB 20 Maine vs Lewiston/Auburn
SUN, FEB 21 New England vs Skylands
SUN, FEB 21 Lewiston/Auburn vs Cape Cod
SUN, FEB 21 Maine vs East Coast
West
FRI, FEB 19 Syracuse vs Roc City
SAT, FEB 20 New York vs Wilkes-Barre
SAT, FEB 20 Syracuse vs Roc City
SAT, FEB 20 Jersey Shore vs Lockport
SUN, FEB 21 Syracuse vs Roc City
SUN, FEB 21 Jersey Shore vs Lockport
SUN, FEB 21 Wilkes-Barre vs New York