February 19, 2016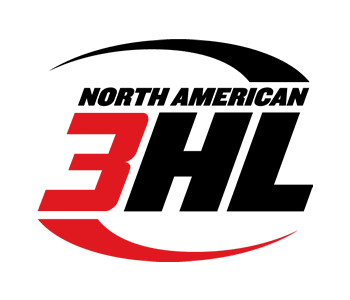 The NA3HL Top Prospects Tournament has come and gone and now it is time for the sprint to the finish.
With the end of the NA3HL regular season less than a month away, time is running out for teams to earn points and the race for division titles and playoff berth is nearing its completion.
Around half of the six divisions still have playoff spots in question and as of Thursday night, only North Iowa and Metro have clinched a division title.
In the Central, the Central Division Champion North Iowa Bulls are in Wisconsin for a pair of games as the Whalers are trying to catch La Crosse for 2nd place.
In the East, division Metro plays in a home-and-home series against West Michigan as the Wolves are solidly in 3rd place. Pittsburgh is in the 5th place and face a must-win home-and-home series against Southern Tier. 2nd place Toledo and 4th place Wooster also play in a home-and-home series.
In the Frontier, 1st place Yellowstone has clinched a playoff spot and will face Billings and Bozeman. Great Falls is a point back and faces Helena in a home-and-home series. Bozeman plays twice against Glacier and the Quake. Gillette is in the 4th and final playoff spot and will play once in Billings.
In the Midwest, Evansville is in Cincinnati for a pair of games.
In the South, Louisiana is at Euless for a pair of games, while Sugar Land is at Point Mallard in what could be a potential playoff match-up.
In the West, Minnesota is the busy team this weekend with a road game in Alexandria on Friday and then a home series against Breezy Point on Saturday and Sunday.
Outside if the divisions, Chicago and Peoria clash in a home-and-home series, Atlanta is in Nashville, Twin City and Rochester play a home-and-home series and Granite City will host La Crosse for two games.
Central
FRI, FEB 19 North Iowa vs Wisconsin
SAT, FEB 20 North Iowa vs Wisconsin
East
FRI, FEB 19 Pittsburgh vs Southern Tier
FRI, FEB 19 Wooster vs Toledo
FRI, FEB 19 Metro vs West Michigan
SAT, FEB 20 Southern Tier vs Pittsburgh
SAT, FEB 20 West Michigan vs Metro
SAT, FEB 20 Toledo vs Wooster
Frontier
FRI, FEB 19 Great Falls vs Helena
FRI, FEB 19 Billings vs Yellowstone
FRI, FEB 19 Bozeman vs Glacier
SAT, FEB 20 Gillette vs Billings
SAT, FEB 20 Helena vs Great Falls
SAT, FEB 20 Yellowstone vs Bozeman
Midwest
SAT, FEB 20 Evansville vs Cincinnati
SUN, FEB 21 Evansville vs Cincinnati
South
FRI, FEB 19 Louisiana vs Euless
FRI, FEB 19 Sugar Land vs Point Mallard
SAT, FEB 20 Sugar Land vs Point Mallard
SAT, FEB 20 Louisiana vs Euless
West
FRI, FEB 19 Minnesota vs Alexandria
SAT, FEB 20 Breezy Point vs Minnesota
SUN, FEB 21 Breezy Point vs Minnesota
Out of Division
FRI, FEB 19 Chicago vs Peoria
FRI, FEB 19 Atlanta vs Nashville
FRI, FEB 19 Twin City vs Rochester
FRI, FEB 19 La Crosse vs Granite City
SAT, FEB 20 Atlanta vs Nashville
SAT, FEB 20 Peoria vs Chicago
SAT, FEB 20 Rochester vs Twin City
SAT, FEB 20 La Crosse vs Granite City