Friday Finals: Royals lock up playoff spot with win
February 20, 2016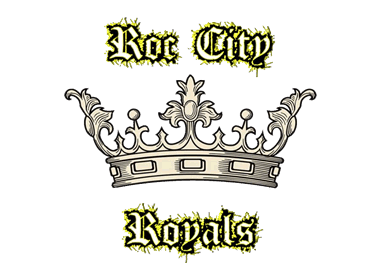 Roc City Royals 4 vs. Syracuse Stampede 1 - Aiden Conolly had a three-point game for Roc City, helping his team cruise past Syracuse for a 4-1 win. The win secured a playoff spot in the West Division for the Royals. The loss kept the Stampede three point back of Lockport for the 4th and final playoff spot with only four games to go.
Conolly had three assists, at 13:06 of the first period, and 10:06 and 11:30 on a power play in the second. Scorers for Roc City include Cameron Clark, Cory Della Stua, Sam Cammilleri, and Brandon Corey. Corey, Jared Tam-Grimshaw, and Matt Corey each netted one assist as well. Kelsey Head scored the lone goal for Syracuse at 0:31 of the first, and was assisted by Rocco DeRollo.
Kyle VanWagner had 31 saves on 35 shots for Syracuse, while Ian Stahl stopped 25 of 26 for Roc City.