Fighting Spirit win to tighten East race
February 22, 2016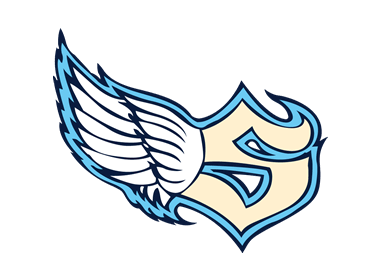 New England Stars 6 vs. Skylands Kings 1 - New England dominated the third period, enabling them to cruise to a 6-1 victory over Skylands. Aidan Conlon and Ryan Gauvin led New England in points with three a piece, Conlon with three assists and Gauvin with a goal and a pair of assists. Jake Latham, Brandon Hamner, Cam Webster, and Brendan Miller took advantage of the extra skater, and each scored a power play goal in the contest. Latham scored a goal at even strength, and Webster netted an assist as well. John Krapian, Brian Glover, and Nolan Arbuckle tallied one assist a piece. For Skylands, the lone goal was scored by Nicholas King at 15:42 of the first period, assisted by Cole Skelly and Zach Mazzarisi. Robbie Campbell manned the net for New England, saving 17 of 18 shots, while Mathias Yttereng made 35 saves on 41 shots for Skylands.
Roc City Royals 4 vs. Syracuse Stampede 3 - Brandon Corey scored at 12:03 of the third for Roc City, preventing the contest from extra minutes and securing the 4-3 victory over Syracuse. Justin Allen, Joseph Gardner, and Sam Cammilleri also netted goals for Roc City. Allen, Robert Vasta, Aidan Conolly, Jared Tam-Grimshaw, and Anthony DePetres each tallied an assist for Roc City, while Cory Della Stua had two. For Syracuse, Kelsey Head netted two goals, while Jeg Masters scored once. Raymond Rowe and Hunter Soden assisted on both of Head's goals, and Tucker Bartenslager and Christian Paradiso had one a piece. For Roc City, Justin Nevinger stopped 31 of 34 shots on goal, while Kyle VanWagner had 30 saves on 34 shots for Syracuse.
Jersey Shore Wildcats 4 vs. Lockport Express 1 - Although Lockport opened with the first goal of the game by Jordan Pocobello at 16:08 of the first period, Jersey Shore answered with four unanswered goals, including an empty net goal by Michael Farry, to secure a 4-1 win over Lockport. Other goal scorers for Jersey Shore include Craig Berry, Marcus McCall, and Freddie Schaljo. Ben Wingbermuehle, Bogdan Khatov, Travis Valvo, and Alexander Tan each tallied one assist in the match, while Dylan Plesk and Frederic Ampleman each netted two for Jersey Shore. For Lockport, Jake Andriaccio and Brendan McFall tallied an assist. Scott Albertoni stopped 38 of 39 shots for Jersey Shore, while Sam Fitzpatrick recorded 25 saves on 28 shots for Lockport.
L/A Fighting Spirit 3 vs. Cape Cod Islanders 2 - After a scoreless first period, Lewiston/Auburn secured a 3-2 win over Cape Cod with a power play goal by Colby Siering at 16:35 of the third period. Other scorers for Lewiston/Auburn include Clay Janowiak, and Dylan Vrees. Janowiak also tallied one assist in the match. Austin Siering, Jon Paul Chauvin, Mark Ferullo, and Austin Davis recorded one assist for Lewiston/Auburn as well. For Cape Cod, Mike Jessman racked up two points with one goal and one assist. The other goal came from Eric Szeker at 19:05 of the third period. Dylan Legarie also tallied two points for Cape Cod with two assists. Chuck Costello recorded an assist as well. For Lewiston/Auburn, Claes Endre stopped 27 of 29 shots on net, while Anton Zemba racked up 30 saves on 33 shots.
New York Aviators 6 vs. Wilkes-Barre Miners 3 - Sam Shaheen netted a hat trick to lead New York over Wilkes-Barre, 6-3. Shaheen got on the scoresheet 29 seconds into the second period. He then added goals at 14:55 into the second and at 10:53 into the third. New York also got points from Daniel Backstrom, who also registered one goal and one assist. Others who scored for New York included Tristian Malone and Gunther Stange, who scored one goal each. More assists for New York came via Phillip Garcia, who had two and Eric Hewitt, Robert Kalata, Jimmy Warrick, Martin Grinberg, Alexei Pilatsky, Alex Rojas, and John Perreta, who contributed one each. Wilkes-Barre was led by Connor Landregan, who finished with one goal and two assists. Landregan scored on the power play 7:41 into the third period to make the score 3-2 New York. Wilkes-Barre had taken the advantage when New York's Hewitt got sent off for roughing. Wilkes-Barre additionally got points from Derrick Wruble, who also grabbed one goal and one assist and Stephen Aponik, who also tallied one goal and one assist. New York's Anthony DiGiorgio stopped 24 shots out of the 27 that he faced. Mathieu Beaudet made 24 saves for Wilkes-Barre on 30 shots.
East Coast Minutemen 5 vs. Maine Wild 1
- Although Maine scored the lone goal of the first period, a hat trick by Matt Bauchman helped East Coast cruise to a 5-1 victory. Bauchman scored at 5:52 and 13:08 in the second, and 19:04 in the third period for East Coast. Additional goal scorers for East Coast were Tristan Archambault and Preston Palamara. Bauchman also tallied an assist in the match. Other assists for East Coast came from Archambault with two, Tom Potter with three, and Pat Swaanson, Matt Moreschi, and Mason Smith with one a piece. For Maine, Shayne Plummer netted the lone goal. Assists on the goal came from Travis Townsend and Noel Fischer. For East Coast, Aiden Critchlow recorded 22 saves on 23 shots, while Brandon Daigle saved 48 of 53 shots on net for Maine.