USA Junior Hockey: Kings excited about playoff spot
February 22, 2016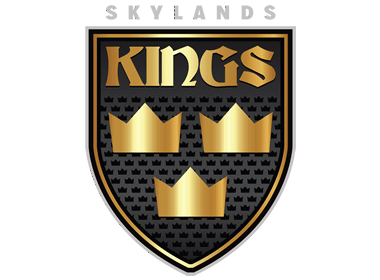 Courtesy of USA Junior Hockey Magazine
With less than 10 games left in the NA3EHL regular season, the Skylands Kings were looking to improve on an already impressive first season.
The Kings have locked down the last playoff spot in the Eastern Division and were making their preparations for the playoffs, which begin in mid-March.
Depending on how the final standings shake out after the first full weekend of March, the Kings will make the trip up Interstate 95 to take on either the Cape Cod Islanders or the New England Stars in their first round series.
As of late February, the Kings were above .500 on the road and have beaten both the Stars and the Islanders once this year.
"We are staying focused on the task at hand. [With few regular season games remaining], each one is more important than the last," said head coach Alex Shindelman. "We will worry about our first round opponent when we finish off the regular season. Until then, we have a lot of work to do."
The Kings' veterans have played a big factor in the success of the team, and they will be relied on heavily in order for the team to have success in the playoffs. Cory Decosta?, a '95 forward, led the offense as he has all season with 68 points after 36 games.
Two other '95's – Alec Sanchez and Tim Vant – came into this season with prior junior experience. They showed that, with Sanchez posting 27 points in 21 NA3EHL games, and Vant adding 25 points in 37 games with the Kings.
Yet another '95, defenseman Matt Sinatra "has been a steady addition on the back end and has displayed some much needed leadership for the Kings young defensive corps," said Shindelman. He and 19-year-old Cole Skelly have led the defensive corps and have played big minutes in all situations.
The Kings have a lot to prove as their season winds down. The upcoming playoff experience will benefit the new franchise over the long term.
"We have a lot of younger guys that are able to come back and play again next year. The playoffs will give them their first taste of what it takes to be successful in junior hockey," said Shindelman. "Each game is a learning experience that they can take with them into next season."
Out of their final three weekend series, Wilkes-Barre was their only remaining opponent that will not participate in the playoffs. The Kings have their work cut out for them, but if this year has been any indication, you cannot count them out.