Stars, Kings win on Wednesday
February 25, 2016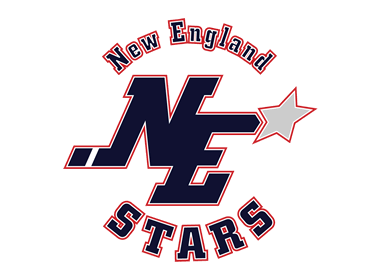 New England Stars 3 vs. L/A Fighting Spirit 1
- Ryan Gauvin recorded 3 points for New England, helping the Stars cruise to a 3-1 win over Lewiston/Auburn. Gauvin scored at 1:08 of the second to make the score 2-0 New England, and a power play goal at 11:53 of the third to make it 3-1 New England. Jake Latham also netted a goal for New England. Assists for the Stars came via Latham, Gauvin, Tim Paige, and Kyle Weiss, with one each, and Cam Webster, with two. For Lewiston/Auburn, the lone goal came from Brett Bittner at 5:31 of the second period. Bittner's goal was assisted by Mike Heffernan. Devyn Levesque stopped 29 of 30 shots for New England, while Claes Endre made 26 saves on 29 shots for Lewiston/Auburn.
Boxscore
Skylands Kings 6 vs. Wilkes-Barre Miners 2
- Alex Linquito was all over the ice for Skylands, tallying four goals an an assist on the road to a 6-2 win over Wilkes Barre. Cole Skelly and Hunter Ledwith also scored a goal a piece. Ledwith also racked up three assists, while Skelly recorded two. Cory Decosta and Aaron Segnello also tallied two assists each, and Ernest Komarnitskii had one. For Wilkes Barre, Darrin Bruce Jr and Lucas Ethington racked up on goal each. Derrick Wruble had two assists in the match, while Tanner Kahlau and Nicholas Vitanovec totaled one assist each. For Skylands, Mathias Yttereng stopped 28 of 30 shots on net, while Mathieu Beaudet recorded 27 saves on 32 shots for Wilkes Barre.
Boxscore