February 26, 2016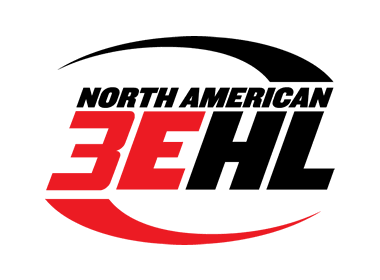 Just two weekends remain in the 2015-16 NA3EHL regular season and this weekend's set of games will have an impact of several of the playoff races and positioning.
This weekend have an abbreviated schedule with only eight games scheduled.
In the East Division, Cape Cod has the inside track to the title, but has not clinched yet and face a tough challenge against 2nd place New England on Friday. If the Stars want to catch the Islanders, it is virtually a must-win. The L/A Fighting Spirit have an outside shot at 1st place and also 2nd place and play twice this weekend against East Coast and Northeast. The Stars also have a home game on Sunday against Maine.
In the West, New York hosts Jersey Shore with both teams locked in place for the playoffs with the Wildcats as the #1 seed and the Aviators the #2 seed. Both Lockport and Syracuse, who are battling for the final playoff spot in the division, are off, but face on another next weekend.
Out of the division, Skylands, who will be the 4th seed in the East, will face Wilkes-Barre in a two game set.
East
SAT, FEB 27 New England vs Cape Cod
SAT, FEB 27 Lewiston/Auburn vs East Coast
SUN, FEB 28 Maine vs New England
SUN, FEB 28 Northeast vs Lewiston/Auburn
West
FRI, FEB 26 Jersey Shore vs New York
SAT, FEB 27 Jersey Shore vs New York
Out of Division
SAT, FEB 27 Skylands vs Wilkes-Barre
SUN, FEB 28 Skylands vs Wilkes-Barre