February 26, 2016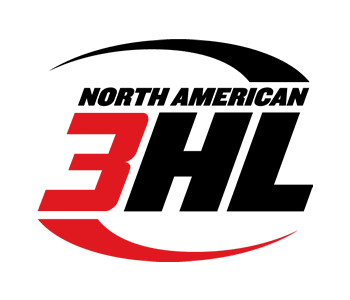 Just three weekends of action remain in the 2015-16 NA3HL regular season and the time to make the playoffs and get in the best playoff position in running out on teams.
Four of the six divisions in the NA3HL (Central, Midwest, South and West) have their four teams decided already, but where they will finish may be still in question in some cases. The race for the overall regular season title in the NA3HL is a two-horse race right now between North Iowa and Metro, who have also both clinched their respective divisions.
The next team likely to clinch their division is St. Louis, who are just a few wins away from doing so.
Watch all the action this weekend live on
FASTHockey
In the Central Division, fans will treated to a playoff preview as North Iowa hosts Rochester as the Bulls are guaranteed the #1 seed, while Rochester will be #4. Wisconsin is at Chicago on Friday.
In the East, Metro looks to keep pace with North Iowa for the top spot in the league with a home-and-home series against Toledo, who is a safe bet to finish 2nd. The big series of the weekend features Pittsburgh and Wooster in a home-and-home series with the Oilers holding a two point lead over the Vengeance for the 4th and final playoff spot. West Michigan will host Southern Tier twice.
In the Frontier Division, all eyes are on Helena as they host Gillette for a pair of games, with the Wild holding a four point lead over the Bighorns for the 4th and final playoff spot in the division. 1st place Yellowstone will host Glacier twice. Billings will play three times, including at Great Falls on Friday, home against Bozeman on Saturday and at Gillette on Sunday.
In the Midwest, 2nd place Peoria is at Evansville for two games.
In the South, the playoff-bound Texas Jr. Brahmas host the Euless Jr. Stars for a weekend series.
In the West Division, it is a busy weekend as 1st place Granite City plays three times, which includes a home-and-home with Alexandria and a road game against the Flying Aces. Meanwhile, the Flying Aces also play three times, including a home-and-home series with Twin City.
Out of the Divisions, Cincinnati is Atlanta, St. Louis is at Wisconsin, Breezy Point is at La Crosse and Point Mallard is in Nashville for a single game.
Central
FRI, FEB 26 Rochester vs North Iowa
FRI, FEB 26 Wisconsin vs Chicago
SAT, FEB 27 Rochester vs North Iowa
East
FRI, FEB 26 Southern Tier vs West Michigan
FRI, FEB 26 Metro vs Toledo
FRI, FEB 26 Pittsburgh vs Wooster
SAT, FEB 27 Southern Tier vs West Michigan
SAT, FEB 27 Wooster vs Pittsburgh
SAT, FEB 27 Toledo vs Metro
Frontier
FRI, FEB 26 Gillette vs Helena
FRI, FEB 26 Billings vs Great Falls
FRI, FEB 26 Glacier vs Yellowstone
SAT, FEB 27 Gillette vs Helena
SAT, FEB 27 Glacier vs Yellowstone
SAT, FEB 27 Bozeman vs Billings
SUN, FEB 28 Billings vs Gillette
Midwest
FRI, FEB 26 Peoria vs Evansville
SAT, FEB 27 Peoria vs Evansville
South
SAT, FEB 27 Euless vs Texas
SUN, FEB 28 Euless vs Texas
West
FRI, FEB 26 Minnesota vs Twin City
FRI, FEB 26 Alexandria vs Granite City
SAT, FEB 27 Twin City vs Minnesota
SAT, FEB 27 Granite City vs Alexandria
SUN, FEB 28 Granite City vs Minnesota
Out of Division
FRI, FEB 26 Cincinnati vs Atlanta
SAT, FEB 27 St. Louis vs Wisconsin
SAT, FEB 27 Breezy Point vs La Crosse
SAT, FEB 27 Point Mallard vs Nashville
SAT, FEB 27 Cincinnati vs Atlanta
SUN, FEB 28 Breezy Point vs La Crosse
SUN, FEB 28 St. Louis vs Wisconsin