NA3EHL announces Easton Hockey Stars of the Week
March 1, 2016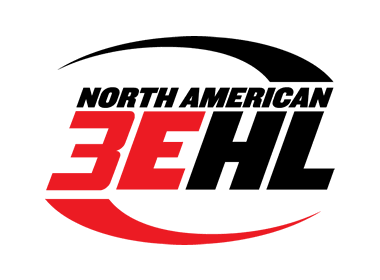 The North American 3 Eastern Hockey League (NA3EHL) today announced the Divisional Stars of the Week presented by Easton Hockey for the week ending February 28, 2016. The divisional stars of the week is an award given each week of the regular season to the top performing players in each of the two divisions of the NA3EHL as nominated by their head coaches.
East Division Star of the Week: Dylan Vrees, forward, L/A Fighting Spirit
L/A Fighting Spirit forward Dylan Vrees, 19, had a good weekend as he helped his club stay in the race for home ice advantage in the playoffs with a couple of weekend wins. The native of Plaistow, NH, had five points in two games as the Fighting Spirit won games over East Coast and Northeast. On Saturday, Vrees (5'10/180) had an assist in a 4-2 road win against the Minutemen. On Sunday, Vrees had four goals, including the game-winner, and was a +4 in a 6-0 shutout of the Northeast Generals. For the season, Vrees leads the Fighting Spirit in scoring with 57 points in 36 games played. His 29 goals ranks tied for 8th in the NA3EHL. "Dylan is a gifted forward who brings a great compete level everyday. Having both the skill and work ethic, make him one of the top forwards in the league," said Fighting Spirit head coach Rod Simmons.
2nd Star: Mike Jessman, F, Cape Cod Islanders
Honorable Mention (alphabetical): Brian Glover, D, New England Stars
West Division Star of the Week: Ryan Flanagan, forward, Wilkes-Barre Miners
It was a big weekend for the Wilkes-Barre Miners and forward Ryan Flanagan. The 18-year-old native of Yatesville, PA racked up the points in a home sweep of the Skylands Kings. Flanagan (5'11/180) had 11 points in two games, which included hat-tricks in both wins and a +9 rating. On Saturday, Flanagan had three goals and two assists in an 8-6 win and on Sunday, he scored three more goals, including the game-winner, and added three assists in a 10-1 win. For the season, Flanagan, who played in the NA3EHL West Division prospects team in December, leads the Miners in scoring with 65 points in 35 games played. "We had a solid weekend, winning both games and Ryan was a huge help. He's a good leader on the ice, doing what he's supposed to do. He's a major offensive threat and always working hard to get the puck to the net," said Ray Welsh, General Manager of the Wilkes-Barre Miners.
2nd Star: Freddie Schaljo, F, Jersey Shore Wildcats
Honorable Mention (alphabetical): None