Gongshow Flow of the Month winner for Flowbruary announced
March 2, 2016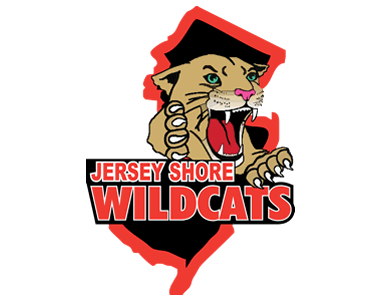 'Flowbruary' has officially come to an end and the month provided us with several great flows to choose from. The season is six months old and entering the final stages of the regular season, which transitions us into March when everyone starts thinking about playoffs.
February was a true testimony to see just how far players across the land have come with the development of their flow.
With that said, the North American 3 Eastern Hockey League (NA3EHL) announced its GONGSHOW Flow of the Month winner for February 2016.
The winner is forward Frederic Ampleman of the Jersey Shore Wildcats.
Not only does Ampleman, 19, have some legendary hockey flow, which we will get to in a minute, but he is also one of the best players on the ice this season in the NA3EHL.
The native of Victoriaville, Quebec, is tied for 7th in NA3EHL scoring with 71 points in 39 games played this season with one weekend to go in the regular season for the Wildcats, who have clinched the NA3EHL regular season title. His 48 assists rank 5th in the league and he is also 2nd in team scoring this season.
Ampleman (5'8/155) also played on the NA3EHL West Division prospects team at the NA3HL Showcase, where he had two points in three games.
However, besides his scoring prowess and appreciation for the physical game, Ampleman is also widely known for having some of the best flow in the league.
Just a great nest of hair that no helmet can contain. Ampleman doesn't go for one particular style, he just grows it long and dirty and it really is some nice hockey flow. A clear, veteran move for Ampleman, which pictures don't do enough justice. Great attention is paid to the back of the hair, which has tremendous length and whether its scoring a goal or skating around the ice, it looks great.
Look great, play great… and it is all thanks to Ampleman's sweet flow And, for his effort, he will be receiving a GONGSHOW Gear hat.
GONGSHOW is the exclusive sponsor of the Flow of the Month promotion exclusively on the NA3EHL and GONGSHOW Twitter sites
@NA3EHL
and
@GONGSHOWGEAR
.
Fans and players alike are encouraged to submit photos of their best 'hockey hair' or 'flow' via Twitter by the end of every month during the regular season.
To enter the final contest of the season for the month of March, submit your best #FlowoftheMonth pictures by March 31st to
@NA3EHL
and
@GONGSHOWGEAR
. A winner will be selected in the beginning of April. Winners will receive a GONGSHOW Gear hat.
GONGSHOW Gear Inc. (GONGSHOW) is the Official Lifestyle Hockey Apparel of the NAHL, NA3HL and NA3EHL. GONGSHOW is also the sponsor of the NAHL/NA3HL/NA3EHL TV platform. GONGSHOW is recognized as the hockey good industry's premier manufacturer of innovative, high quality, fashionable and trend setting clothing apparel for hockey athletes of all ages and abilities.