Watch Now: NA3HL Top 10 Plays of the Week
March 3, 2016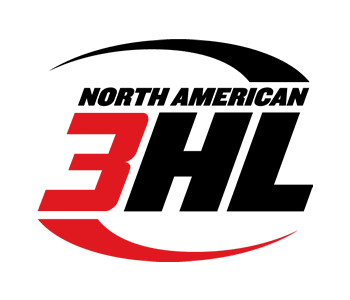 The North American 3 Hockey League is pleased to continue their new format for the weekly Plays of the Week segment.
It is called, The NA3HL Top 10 Plays of the Week
With so many clips and plays coming in from the 34 member teams, the league decided to feature the best plays in a top 10 format.
Clips and plays that are considered have to be nominated by NA3HL member teams.
But, here is the best part! We also let you the fans of the NA3HL chime in as well. If you would like to nominate a goal, save or any other play for the Top 10 Plays of the Week, all you have to do is
send us an email
. Simply tell us which play you think should be considered, the team, the player and we will give it a look. It is that easy!
This week is a nice combination of great goals and even some saves sprinkled in!
This week's Top 10
10 - #22 Jason Watts, D, Wooster Oilers
9 - #14 Kohei Sato, F, North Iowa Bulls
8 - #17 Sam Maddox, F, St. Louis Jr. Blues
7 - #18 Tyler Larwood, F, Breezy Point North Stars
6 - #19 Ben Hamilton, D, Toledo Cherokee
5 - #15 Taylor Trapp, F, La Crosse Freeze
4 - #28 Ezekiel Estrada, F, St. Louis Jr. Blues
3 - #10 Tyler Frischmon, F, Alexandria Blizzard
2 - #30 Cooper Seedott, G, Point Mallard Ducks
1 - #12 Josh Hill, F, Nashville Jr. Predators