Lockport duo of Vecchio II and Gasiewicz make college commitments
March 4, 2016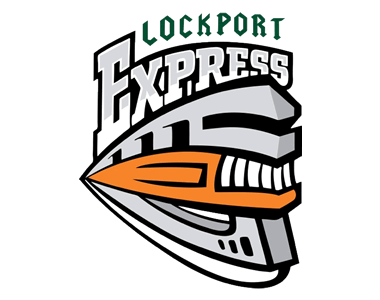 The Lockport Express of the NA3EHL are pleased to announce that forwards Frank Vecchio II and Chris Gasiewicz have committed to play college hockey at Niagara University's ACHA Division I hockey program for the 2016-2017 season.
Both Vecchio, 19, and Gasiewicz, 19, who are captains of the Express, are current students at Niagara who chose to continue their junior career while working towards their degrees. Frank is studying Biochemistry while Chris is studying Accounting.
Vecchio is 4th in team scoring with 39 points in 40 games played. He also is 2nd on the team in goals with 22. "Frank is an extremely efficient and intelligent hockey player. He brings a lot of speed to the game and his excellent vision allows him to capitalize on opportunities on both sides of the puck. He has great hands and a great sense of the game. Frank's versatility will fit in nicely with our hockey program, and his leadership role within the Express organization will almost certainly motivate him to be a presence in the locker room," said Niagara head coach Larry Brzeczkowski.
Gasiewicz is 2nd on the team in scoring with 44 points (20 goals, 24 assists) in 40 games. "Chris, like Frank, is very offensively gifted. He is a great positional hockey player, and commands attention every time he steps on the ice. You can't give Chris any open space on the ice, or he will make you pay. He's a great puck distributor, but he knows how to score as well. Chris is a good two-way player and the work ethic we expect from all our players," continued Brzeczkowski.
Team recruiter Nate Miller said, "Both Chris and Frank have already demonstrated that they have what it takes to flourish at NU academically, and both guys give their all every shift. When watching them, you see two guys who have certainly benefitted from junior hockey, and are ready to make the jump to the college level. These are two players who are going to compete every single practice and game. The Express program under Coach Vecchio turns out quality hockey players and quality young men, and we're lucky to have them in our organization."