Saturday Scores: Islanders win East, Lockport makes playoffs
March 6, 2016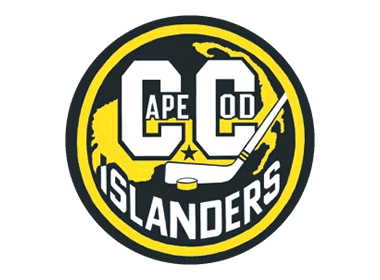 Cape Cod Islanders 4 vs. Maine Wild 2 - Maine tried to make its way out of a 3 goal deficit against Cape Cod, but Cape Cod held out for a 4-2 win, which clinched the East Division regular season title for the Islanders. James Brosnan opened the game with a goal at 3:24 of the first period. Dan Moore, Mike Jessman, and Steven Mathews racked up one goal a piece for Cape Cod. Assists for Cape Cod came via Jessman, Maxime Dordet, and Mitchell Eldridge with one each, and Anthony Gianelli and Aaron Deady with two. For Maine. Greg Terlov scored both goals, the first at 6:54 and the second at 19:05 of the third period. Jordy Knoren had two assists for Maine, while Zach Gagne and Chris King each tallied one. Anton Zemba stopped 23 of 25 shots for Cape Cod, while Robson Stewart made 34 saves on 38 shots for Maine.
Lockport Express 4 vs. Syracuse Stampede 1 - Four unanswered goals for Lockport allowed them to glide to a 4-1 win over Syracuse and clinch the final playoff spot in the West Division for the Express. Gibson Stuart led Lockport in points with three assists. Other multi point players include Justin Andriaccio and Dylan Jenkins with one goal and one assist each, and Fankie Bodami with two assists for Lockport. Brendan McFall and Christopher Gasiewicz tallied one goal a piece, while Mark Friol racked up one assist for Lockport. For Syracuse, Nate Walker scored the only goal at 12:47 of the first period, and was assisted by Hunter Soden. For Lockport, Sam Fitzpatrick stopped 22 of 23 shots on net, while Kyle VanWagner made 18 saves on 22 shots for Syracuse.
Lewiston/Auburn Fighting Spirit 4 vs. New England Stars 1 - Two power play goals helped Lewiston Auburn cruise to a 4-1 win over New England. The first came from Mark Ferullo at 6:10 of the first, and the second came from Brett Bittner at 19:38 of the third period. Other goal scorers for Lewiston Auburn include David Fish and Dylan Vrees. Vrees had a multipoint game, also tallying an assist on Bittner's power play goal. Colby Siering, Austin Siering, and Job Paul Chauvin also racked up one assist a piece for Lewiston Auburn. For New England, Brendan Miller scored the lone goal at 14:31 of the second period, assisted by Ryan Gauvin. Claes Endre stopped 14 of 15 shots for Lewiston Auburn, while Devyn Levesque made 14 saves on 18 shots for New England.
Wilkes Barre Miners 8 vs. Roc City Royals 2 - Ryan Flanagan was all over the ice for Wilkes-Barre, as he tallied one goal and five assists in Wilkes-Barre's 8-3 win over Roc City. Flanagan beat Justin Nevinger with a shot 19:51 into the second period to make the score 7-1 Wilkes-Barre. Richard Zemanek picked up the assist. Flanagan dished an assist on Tanner Kahlau's goal that made the score 2-0 Wilkes-Barre at 6:08 into the second period. He then added assists on Dylan Gulick's goal at 14:09 into the second, on Connor Landrigan's goal at 16:48 into the second, on Derrick Wruble's goal at 19:30 into the second, and on Lucas Ethington's goal at 5:09 into the third. Wilkes-Barre forced Roc City's goalies to work hard to keep the puck out of the net, ripping 41 shots and forcing 33 saves. Nevinger made six stops and Patrick Massey made 27. Wilkes-Barre additionally got points from Brett Welsh, who also grabbed one goal and one assist, Wruble, who also registered one goal and three assists, and Landrigan, who also finished with one goal and three assists. In addition, Wilkes-Barre received assists from Ryan Karpovich, Zacharia Ouladelhadjahmed, and Stephen Aponik, who each chipped in one. Roc City's offense rang up 40 shots on Wilkes-Barre's net. Roc City was helped by Brandon Corey, who had three goals. More assists for Roc City came via Justin Allen, who had one, Sam Cammilleri, who had two, and Anthony DePetres, who had three. Wilkes-Barre's Mathieu Beaudet stopped 37 shots out of the 40 that he faced.
New York Aviators 12 vs. Skylands Kings 6 - Jimmy Warrick netted a hat trick to lead New York over Skylands, 12-6. Warrick notched his first tally 9:11 into the first period. He then added goals at 12:17 into the first and at 11:42 into the third. New York forced Skylands' netminders to work hard to keep the puck out of the net, taking 60 shots and forcing 48 saves. Evan Barghout made 22 stops and Ryan Bartholomew made 26. New York also got points from Daniel Backstrom, who also grabbed two goals and five assists to lead the team in points, Sean Lake, who also registered one goal and one assist, Dominick Sacco, who also tallied two goals and two assists, and Phillip Garcia, who also racked up one goal and one assist. New York also had goals scored by Eric Hewitt, Robert Kalata, and Alex Rojas, who scored one goal each. In addition, New York received assists from Tristian Malone, who had two and Shawn Eastman, Philip Pistraya, Nicholas Lermer, and Nick Jean-Louis, who each chipped in one. New York was unable to stop Skylands from sending pucks towards the net, and Skylands eventually piled up 45 shots on goal. Skylands was led by Alex Linquito, who finished with two goals and three assists. Linquito scored the first of his two goals on the power play at 9:29 into the first period to make the score 2-1 New York. Linquito's next tally on the power play made the score 11-6 New York with 3:41 left in the third period. Cole Skelly provided the assist. Skylands additionally got points from Alec Sanchez, who also grabbed two goals and one assist. Mike King also scored for Skylands. More assists for Skylands came via Tim Vant, who had one. Anthony DiGiorgio made 39 saves for New York on 45 shots.