Express, Stampede rally to support local youth hockey player
March 11, 2016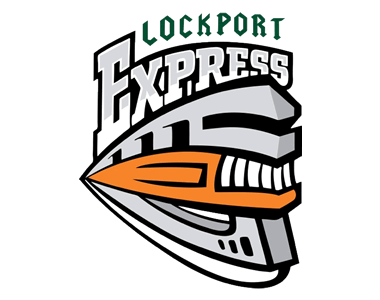 Despite being involved in a heated playoff race at the end of the 2015-16 regular season, both the Lockport Express and the Syracuse Stampede took time out during their series last weekend to draw attention to something much more important.
Syracuse head coach Mike Beavis and his family knows the family of 10-year-old Emmett Jakubowski, Buffalo, NY boy fighting leukemia, who has already captured the hearts of many Western New Yorkers, as he continues to battle the disease.
Mike and his wife suggested that the Express and the Stampede take time out before their final regular season game to take a combined team picture before their game last Saturday. Each team signed their respective jerseys and then sent it to the Emmett.
In November, Emmett was diagnosed with chronic myelogenous leukemia or CML. Doctors say the disease causes the body to make too many white blood cells, crowding the space for healthy blood cells.
"It was shocking for an active boy, so bright and beautiful to have this diagnosis I was in shock," Emmett's mom, Colleen said.
Emmett plays for the Cazenovia Chiefs peewee hockey team. But, doctors have told him to stay off the ice. They've also told him to stay home from school and be home-schooled instead.
"We've been ripped out of our lives basically," Colleen said.
"Leukemia is just a disease that you get, you got to get out of you, I'm doing very well," Emmett said.
To learn more about help and help support Emmett, click here