NA3EHL Division Finals set
March 14, 2016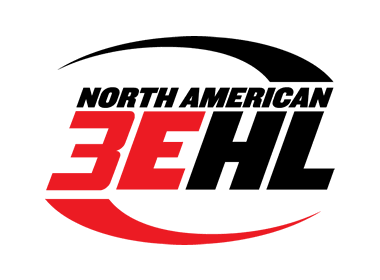 The NA3EHL Division Semi-Finals went according to seed this past weekend as all the higher seeds and home teams won their respective series in sweeps across the board.
In the East Division, the #1-seeded Cape Cod Islanders had little problem with the Skylands Kings defeating them 6-1 in Game 1 and 7-2 in Game 2. The Islanders spread the wealth offensively as eight different players scored in the series and four players (Maxime Dordet, Eric Szeker, Mike Jessman and Chris O'Donnell) all finished with four points in the series. The Islanders started two goalies in the series and both Steven Schmitt and Anton Zemba played well and kept the Kings off the scoreboard.
In the other East series, the L/A Fighting Spirit kept their recent momentum going using solid defense in a sweep of the New England Stars. The Stars entered the weekend as one of the hotter teams in the league, but were quickly cooled off by the Fighting Spirit, who used the home ice to their advantage. Fighting Spirit goalie Claes Endre picked up right where he left off during the regular season and stymied the Stars all weekend, allowing just a goal in each win on 53 total shots. Offensively, Dylan Vrees led the way with five points and Linder Kenyon also had two goals in the series.
In the West, the #4 Lockport Express gave the #1 Jersey Shore Wildcats all they could handle, but in the end, the defending NA3EHL Champions came away with two one-goal wins to earn the sweep. In Game #1, Dylan Plsek scored with one second remaining the regulation to give the Wildcats a 3-2 win. In Game 2, the Wildcats found themselves in a 4-4 deadlock entering the 3rd period and got another key goal from Plsek in a 6-5 win. Plsek had three goals in the series and Jared Karas added six assists in the two games to help the Wildcats advance.
In the other West series, defenses had a tough time and offenses reigned supreme as the New York Aviators used their high-powered offense to dispatch of the Roc City Royals in two games. The Aviators scored 19 goals in the two wins, which was more than enough despite the fact that the Royals were able to score five goals in each game. Daniel Backstrom, who finished 2nd in league scoring, piled up 10 points and five goals in the series and NA3EHL scoring champion Jimmy Warrick had seven points in the series. Forward Dominck Sacco also had three goals in the series. New York goalie Stephen Mundinger faced 112 shots in the two wins.
East Division Finals (Best of 3 series)
#2 L/A Fighting Spirit @ #1 Cape Cod Islanders
Game 1: Friday, March 18, 4:00pm
Game 2: Saturday, March 19, 12:20pm
Game 3: Sunday, March 20, 11:40am*
*if necessary
West Division Finals (Best of 3 series)
#2 New York Aviators @ #1 Jersey Shore Wildcats
Game 1: Friday, March 18, 6:00pm
Game 2: Saturday, March 19, 7:30pm
Game 3: Sunday, March 20, 11:15am*
*if necessary