NA3EHL Division Finals Preview
March 17, 2016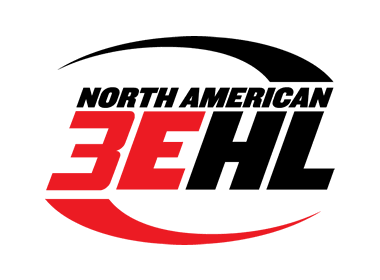 The NA3EHL Playoffs continue this weekend as the league is now down to its final four. Everything thus far has gone according to seeding with the #1 and #2 seeds moving on in each division with sweeps last weekend.
This weekend sets the stage for a Best of 3 Division Finals in the East and the West. This is the final NA3EHL Championship to be played, as the league is joining the NA3HL next season as a part of two new divisions in what will be a 47-team Tier III junior league.
The winners of this weekend's division finals will then square off next weekend in the NA3EHL Championship Finals. The team that advances to the NA3EHL Championship Finals with the best regular season record will serve as host for the three-game series.
Watch all the action this weekend live on
FASTHockey
East Division Finals
#2 L/A Fighting Spirit vs. #1 Cape Cod Islanders – Having played eight times during the regular season, the Islanders and Fighting Spirit are plenty familiar with one another and judging by the regular season, the series should be a very competitive one. Each team won four times during the regular season, splitting the season series. Cape Cod narrowly outscored the Fighting Spirit in the series, 20-17. A highlight and trademark of both teams is defense and goaltending. While both teams are capable of putting goals on the board, it is defense and goaltending that got them through last weekend's Sem-Finals. Cape Cod gave up just three goals in their sweep of the Skylands Kings, while the Fighting Spirit allowed just two goals in their sweep of New England. Mike Jessman (Cape Cod) and Dylan Vrees (L/A Fighting Spirit) are two forwards to watch for each team.
West Division Finals
As the East Division series is likely to be determined by defense and goaltending, the West Division Finals is likely to be the exact opposite and is a true goalies nightmare. The league's top two offenses will square off as Jersey Shore hosts New York. The two teams played eight times during the regular season and each team won four games. Of New Jersey's seven regulation losses during the regular season, four were to the Aviators. While New York had little trouble in their semi-finals sweep of Roc City, the Wildcats had more trouble with Lockport. Jersey Shore ended up sweeping the Express, but in two one-goal games. New York is paced by the top two scorers in the league, Jimmy Warrick and Daniel Backstrom, who had a field day in the Semi-Finals against the Royals. The Wildcats are led by Jared Karas and Dylan Plsek. Two x-factors in the series could be Frederic Ampleman for Jersey Shore and Dominick Sacco for New York. The goalies are also going to have to be good and veterans Scott Albertoni (Jersey Shore) and Stephen Mundinger (New York) are the likely starters.