New York, Cape Cod take Game 1's in Division Finals
March 18, 2016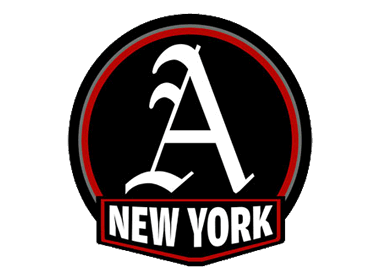 West Division Finals, Game 1: New York 5 @ New Jersey 4 (New York leads best of 3 series, 1-0)
- New York came close to giving away a three-goal lead to Jersey Shore, but did just enough to escape with a 5-4 victory. New York led by three goals at one point and ended with the victory. The largest advantage in the game came when New York's Dominick Sacco scored at 7:50 in the first period to put New York up 4-1. After the loss made the series score 1-0 in the best of three series, Jersey Shore faces elimination next time out. Daniel Backstrom had one goal and three assists to lead New York. Backstrom scored on the power play 3:26 into the first period to make the score 1-0 New York. New York also got points from Sacco, who also grabbed one goal and one assist. New York also got a goal from Jimmy Warrick as well. In addition, New York received assists from John Perreta, Martin Grinberg, and Sean Lake, who each chipped in one. Jersey Shore kept New York's goalie busy throughout the game, and Stephen Mundinger made 46 saves on 50 shots. Jersey Shore was helped by Dylan Plsek, who had one goal and one assist. Plsek scored 1:57 into the second period to make the score 5-4 New York. Scott Hansen picked up the assist. Jersey Shore additionally got points from Frederic Ampleman, who also tallied one goal and one assist. Jersey Shore also had goals scored by Ben Wingbermuehle and Marcus McCall, who each put in one. Other players who recorded assists for Jersey Shore were Christian Cooley, Jared Karas, Travis Valvo, and Tyler Goclan, who contributed one each. Scott Albertoni rejected 32 shots on goal for Jersey Shore.
Boxscore
East Division Finals, Game 1: L/A Fighting Spirit 2 @ Cape Cod 3 (Cape Cod leads best of 3 series, 1-0)
- Even though Lewiston/Auburn drew first blood in Game One of the NA3EHL Eastern Semi-Finals, Cape Cod came out on top in a 3-2 win. The game was tied after two periods, but Steven Mathews scored at 4:45 of the third to put Cape Cod up one with just over 10 minutes to play. Mathews scored the second Cape Cod goal as well, just over 3 minutes after Anthony Gianelli scored first for the Islanders. Assists for Cape Cod came via Gianelli and Frank Oakley with two, and Dan Moore and Max Campbell tallied one each. Lewiston/Auburn's two goals came via Brett Bittner and Walker Hamilton. These goals were assisted by Austin Siering and Dylan Vrees. Steven Schmitt made 26 saves on 28 shots for Cape Cod, while Claes Endre stopped 27 of 30 for Lewiston/Auburn. This win for Cape Cod makes the series 1-0 in their favor in a best of three series, and Lewiston/ Auburn is up for elimination. Although the Islanders came out with a win today, Frank Oakley stated that him and his team will prepare to come out even stronger tomorrow for Game Two. Mathews credits the win to "finished chances and constant hard work." Even though they admit to doing their best to not let the intensity of a playoff run go to their head, the players realize the high stakes of the game, and how it feels as if they are "playing for their lives." Game Two is set for puck drop at 12:20 on Saturday, March 19 at the Falmouth Ice Arena.
Boxscore