Saturday Scores: Islanders move onto Finals with sweep
March 19, 2016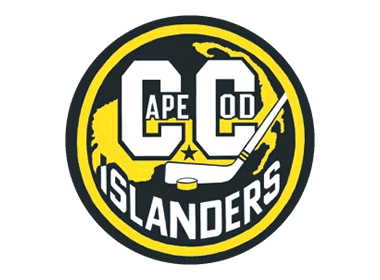 East Division Finals, Game 2: Lewiston/Auburn Fighting Spirit 3 @ Cape Cod Islanders 5 (Cape Cod wins series, 2-0)
- Lewiston/Auburn tried to climb their way out of a 4 goal deficit against Cape Cod, but the Islanders secured the win with an empty net goal from Dan Moore at 19:31 of the third period to make the final score 5-3 Cape Cod. The Islanders came out of the gate strong, netting three unanswered goals in the first period of play. Moore scored first, at 0:47, to open the game. Other goals came from Maxime Dordet, Mike Jessman, and Aaron Deady. Assists for Cape Cod came via Dylan Legarie and Chris O'Donnel with two, Chuck Costello, Jessman, and Dordet with one each. For Lewiston/Auburn, all of their goals came in the third period. Austin Davis struck first for the Spirit at 3:53 of the third to make the score 4-1 Cape Cod. Other goals came from Clay Janowiak and Brett Bittner. Assists came via Mike Heffernan, David Fish, Linder Kenyon, and Colby Siering. Steven Schmitt stopped 31 of 34 shots on net for Cape Cod, while Zach Barry made 40 saves on 44 shots for Lewiston/Auburn. With the win, Cape Cod clinched the Division title for the East.
Boxscore
West Division Finals, Game 2: New York Aviators 2 @ Jersey Shore 3 (OT) (Best of 3 series tied, 1-1)
- A close game ended in OT when Travis Valvo netted the game winner on a nice give-and-go play for Jersey Shore, making the final score 3-2 and tying the three game series at one win a piece. Valvo also opened the game with a goal at 0:48 of the second to make the score 1-0 Jersey Shore. The Wildcats scored once more in the second from John Rubin to make the score 2-0. Assists on these goals came via Dylan Plsek, Christian Cooley, and Bogdan Khvatov with one each, and Frederic Ampleman, who tallied two. Two unanswered goals in the third from New York forced the overtime period. The goals for the Aviators came from Alexei Pilatsky and Dominick Sacco. Assists for New York came from Phillip Garcia with two, and Martin Grinberg and Daniel Backstrom with one each. Scott Albertoni stopped 41 of 43 for Jersey Shore, while Stephen Mundinger made 55 saves for New York. Game 3 in Sunday in New Jersey.
Boxscore