Wildcats crowned West playoff champs, advance to finals
March 20, 2016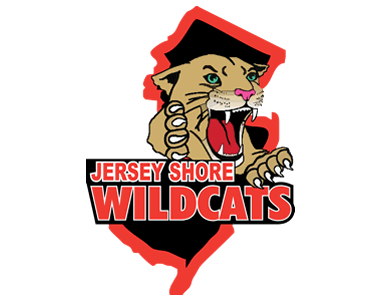 West Division Finals, Game 3: New York Aviators 2 @ Jersey Shore Wildcats 6 (Jersey Shore wins series, 2-1) - Travis Valvo lifted Jersey Shore to a 6-2 victory with a hat trick against New York. Valvo got on the scoresheet 9:30 into the first period. He then added goals at 9:43 into the second and at 5:52 into the third. The win by Jersey Shore clinched the best of three series at 2-1.
Jersey Shore forced New York goalie Stephen Mundinger to work between the pipes, taking 37 shots. Jersey Shore additionally got points from Scott Hansen, who also had one goal and four assists to lead the team in points. Others who scored for Jersey Shore included John Rubin and Dylan Plsek, who each put in one. More assists for Jersey Shore came via Jared Karas and Frederic Ampleman, who contributed one each and Christian Cooley, Bogdan Khvatov, and Tyler Goclan, who each chipped in two.
Jersey Shore was unable to stop New York from sending pucks towards the net, and New York eventually piled up 46 shots on goal. New York was led by Dominick Sacco, who finished with one goal and one assist. Sacco scored 9:31 into the second period to make the score 3-2 Jersey Shore. Eric Hewitt assisted on the tally. Sam Shaheen also scored for New York. Other players who recorded assists for New York were Alexei Pilatsky, who had one. Scott Albertoni rejected 44 shots on goal for Jersey Shore.
With the win, Jersey Shore is the West Division playoff champions and will now face the Cape Cod Islanders in the NA3EHL Championship. The three-game series will be hosted by Jersey Shore.