Islanders reach contract extension with head coach Punsky
April 5, 2016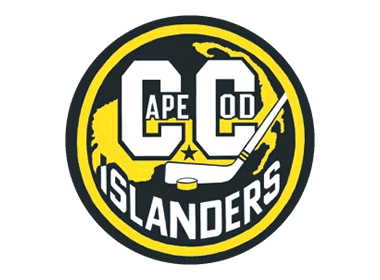 The Cape Cod Islanders, proud members of the NA3HL, are pleased to announce the they have reached an agreement on a contract extension for head coach and NA3EHL Coach of the Year, Jay Punsky.
The deal will allow Punsky to continue what he started during the 2015-16 season. A season that saw the Islanders finish the season at 34-8-2. That record, a 15-win improvement on the 2014-15 team, earned the franchise its first Eastern Division regular season and playoff titlles. Along with the on ice success the team had, coach Punsky worked tirelssly to get five of his players college commitments and had one player, Chuck Costello, signed to an NAHL tender.
"We are very happy to annonuce that Jay has agreed to return as our head coach. Jay is a young and up and coming coach who has a bright future and has proven that this organization will continue to be successful under him. He manages the emotions of the bench and locker room very well and does a tremeandous job of in game adjustments," team preisdent, Dan Hodge said "He is great at communicating with his players and each guy knows where they stand with coach Punsky and I like a coach who isn't afraid to be honset. He represents the very best in the Islanders organization."
Jay Punsky had this to say on his return... "I am very pleased to be returning to the Cape for the 2016-17 season. We did some great things this season but I am looking on to next year, I know we need to be better than we were to accomplish our ultimate goal." The reigning coach of the year concluded, "This is an excellent orgainzation and I am pleased that Dan Hodge has entrusted its future to me I am excited to continue to build on our successes."