Twin City Steel relocate to New Ulm, Minnesota
April 27, 2016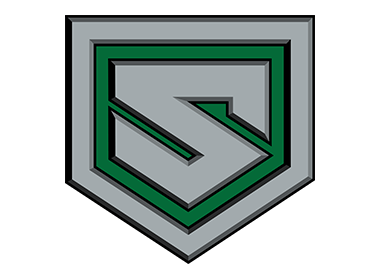 The Steel Hockey Organization of the North American 3 Hockey League (NA3HL) are excited to announce the relocation of the Team to New Ulm, Minnesota. The Twin City Steel have operated in White Bear Lake, Minnesota over the past five seasons and under current ownership for the past three.
"We want to first thank those that supported us over our years in White Bear Lake," said Steve Black, Steel Owner. "Leaving those friendships and connections behind is never easy. However, we are excited for the opportunity that lies ahead. The city of New Ulm is an outstanding market for junior hockey and we look forward to building off the success that the Steel has had in past three years."
It was a collaborative effort in finalizing the lease with the City of New Ulm. "New Ulm is fortunate to have its first ever Junior hockey franchise coming to town," said Head of New Ulm Park and Recreation Tom Schmitz. "The team will not only be a major new user of the Civic Center but also a new community asset in many other areas."
The Steel have advanced seven players to the NAHL already this season and four players to NCAA Division III College. The main reason for the Steel's success this past season was because of the tremendous front office and coaching staff that was put together early in 2015. General Manager Bryant Black, Head Coach Jay Witta, Assistant Coach Josh Shingler and Director of Player Development Kevin Hartzell will all play a big part of building the success in New Ulm.
"Being a graduate from Minnesota State and with family in the area it will feel just like home," said Bryant Black, Steel General Manager. "We want to bring a fun, skilled and fast paced hockey atmosphere to the community. It is a community team and there is no doubt in my mind that New Ulm will make a great home for many years to come."
After compiling a first year record of 35-15-6 there was never a doubt that the Steel wanted Jay Witta to remain as its head coach. "As a staff we are very excited to be able to play in front of the residents of New Ulm," said head coach Witta. "The city has a top notch facility with two ice surfaces, training facilities and dryland areas that will be able to provide our players with a great Junior hockey development experience. In addition, Hartzy, Josh and I look forward to our second year as a staff, and putting the pieces together to get back to the Silver Cup Championship. We have unfinished business after such a close run this past season and we want to get the New Ulm Steel a National Championship Banner - hung, sooner then later."
The Steel would like to send a special thank you to all of the volunteers and community members that have been a part of the organization over the last several years in White Bear Lake. We will miss you all. You have helped create a positive atmosphere that all players and families enjoyed being a part of.