Helena names Richards as new head coach
May 6, 2016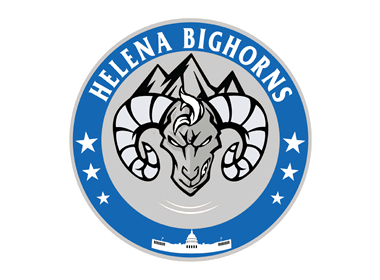 By Troy Shockley, Helena Independent Record
The NA3HL's Helena Bighorns were looking for a coach.
They chose a Pirate -- a former Pirate, anyway.
A fan favorite during his Helena Ice Pirate days, Bob Richards is taking over as coach of the Bighorns.
"Having played here, I'm invested in the team and I know what a valuable experience it was for me here," said Richards, who had a standout career here from 1996-99. "I wanted to take it on myself to make sure these kids have the same opportunity. The Bighorns have great history and a great name. And there's a great group of fans here, too. We want to make sure we give them a good product."
The coaching job was opened after the end of a season that saw the Bighorns miss the playoffs after sputtering through a long losing streak unheard of in recent history. For a team used to winning championships, it was a frustrating season, to be sure.
Jon Jonasson stepped down from his coaching duties in the final half of the year, and assistant Blake Mendenhall took over as interim head coach. Both Jonasson -- hired ahead of the 2015 season -- and Mendenhall accepted jobs with Breezy Point (Minn.) last week.
Richards' coaching resume is limited, but he boasts plenty of playing experience.
After playing under longtime Helena coach Scott Cunningham through the bulk of three seasons -- two as a team captain -- he went on to play for one season at Wayne State, before finishing his career at Salem State College, playing for three years.
He later served as an assistant coach under Cunningham for two seasons, starting in 2006, before moving with his wife to Arizona where she had gotten a teaching job.
The Richards returned to Helena several years ago, wanting to raise their three young boys in the Capital City. Last spring, Bob took over the high school Bighorns -- leading them to what is believed to be the city's first-ever state high school championship with a dominant tournament run.
One of the players on that team was Kyle Hayter, who is now prepping for his second season in juniors with the Bighorns. And, while some may question hiring a coach without much bench experience, he believes Richards is a fantastic choice.
"Bob was far above any other coach at the high school level in Montana. He saw flaws in my game that no other coach had seen before, which was huge in my development as a player," Hayter said. "He expects a lot out of his players in terms of maturity and discipline, which will be great for next season. We need that.
"With the way things ended last year, there are many uncertainties about next season … Bob is not an uncertainty. He'll do a great job, and do anything he can for his players."
Another that played under Richards is Capital defensive end Cole Rosling, who signed to play football for the University of Montana next fall.
"He played for Scott Cunningham and coached under him, and they'll be similar, I believe," Rosling said. "He's a pretty fun guy, but serious when the time comes. He's a great coach and a great guy."
In terms of coaching style and philosophy, Richards will, indeed, bring a taste of Cunningham back to the Helena Ice Arena. The popular coach may well be known more than anything as a man who demanded 100 percent effort until the final horn, regardless of the score. His was a style that matched the one Richards learned in high school.