Cape Cod forward Oakley makes college commitment
May 6, 2016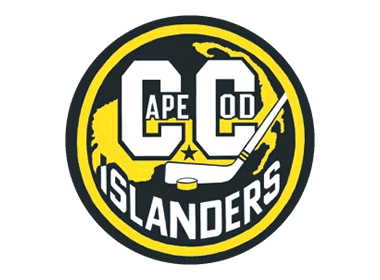 The Cape Cod Islanders of the NA3HL are pleased to announce that veteran forard Frank Oakley has commited to Bridgewater State University (ACHA, NECHA D2).
Oakley has spent the past three seasons playing with the Islanders. The Barnstable, Massachusetts native played 35 games this season scoring 7 goals and adding 9 assists while being +5. He was a key component that helped lead the team to their first Eastern Division title and NA3EHL Cup appearence. Oaley's size, 6'1" 195, along with his shot will be an asset for the Bears next season who finished in third place in the American South Division with a 6-6-0 record.
"As an organization, we are extremely happy the Frankie will being playing college hockey and getting a great education for the next four years." team president, Dan Hodge said "When he first came here three years ago he wasn't sure what his future was or if he wanted to go to college. Over that time he matured on and off the ice and personally I'm very proud of the young man he has become. Our team isn't just about coaching hockey players, we pride ourselves on developing young men and preparing them for their next step."
"I am very excited to have this opportunity to play college hockey and attend such a great school." Oakley said "A big thank you goes out to coach Punsky and Dan Hodge for the past three years. I will take with me some great experiences and lifelong friendships from my time as a Cape Cod Islander."
Oakley becomes the 10th member of the Islanders to commit to college next season and with Chuck Costello being tendered with the Northeast Generals in the NAHL, the team has now moved 11 players on to the next level of hockey.