Chicago Bulldogs purchased by NAHL Magicians ownership
May 17, 2016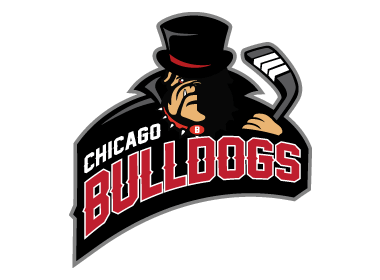 The North American 3 Hockey League (NA3HL) has announced that it has approved the transfer of membership and purchase of the Chicago Bulldogs NA3HL by the ownership group, Exceed Hockey Group, LLC. The ownership group consists of Scott Meyer and Joe Pankratz, who also own the Minnesota Magicians in the NAHL. Ken Kestas had previously owned the Bulldogs.
Under the new ownership group, the team will continue as the Chicago Bulldogs, but with a new and updated logo. The upcoming 2016-17 season will be the Bulldogs fourth season in the NA3HL. The Bulldogs compete in the NA3HL's Central Division and are based out of Canlan Ice Sports in Romeoville, Illinois, a western suburb of Chicago.
The Bulldogs have also announced that Craig Sheppard has also been named the new head coach of the Bulldogs.
"We are very pleased to have Craig Sheppard as the new head coach of the Chicago Bulldogs. "Craig brings a wealth of playing and coaching experience to the Bulldogs," stated Meyer. "Players have an opportunity to play in a great hockey city like Chicago with a franchise heading in a new direction. Craig understands what we are looking for at the Tier II level and will provide his players with the tools, training and coaching to develop towards their goals."
Shepherd has 22 years of coaching experience is a Level 4 certified coach by USA Hockey and also certified as a strength and conditioning specialist by the National Strength and Conditioning Association. Shepherd has coached at the high school, junior and professional levels of hockey. Most recently, Shepard was the coach for the Jefferson High School girl's varsity team in Bloomington, Minnesota. Shepherd has been an assistant boys hockey coach at Burnsville High School. Prior to that, he coached the Edina Lakers in the MNJHL and was Edina's junior varsity coach.