NA3HL's Flying Aces purchased by NAHL Blizzard ownership
May 24, 2016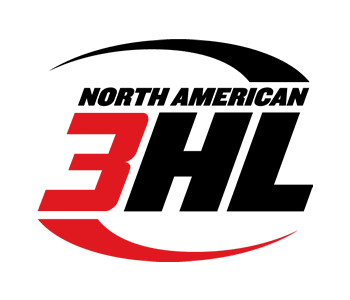 The North American 3 Hockey League (NA3HL) has announced that it has approved the transfer of membership, purchase and relocation of the Minnesota Flying Aces by the Blizzard Hockey, LLC, ownership group.
The team will be relocated from Little Falls, Minnesota to Willmar, Minnesota for the 2016-17 season. The team will be rebranded and renamed. A contest will be held in the Willmar community to name the new team.
The team will assume the playing rights to those players that were rostered with the Minnesota Flying Aces during the 2015-16 season.
The new ownership group consists of Chris and Mitri Canavati, who also own the Brookings Blizzard in the NAHL, as well as, the NA3HL's Alexandria Blizzard. The team will continue to compete in the NA3HL's West Division and will be based out of Willmar Civic Center Arena.
"Chris and Mitri Canavati are first class operators with a long track record of success in junior hockey. We are thrilled to be adding Willmar into the NA3HL family," stated NA3HL Commissioner Denny Scanlon.
The team is currently conducting a search for a new head coach. Anyone interested in the position should send their resume to:
matt@alexandriablizzard.com
With a population of roughly 20,000, Willmar, Minnesota is located 90 miles West of the Minneapolis/St. Paul. The Willmar Civic Center Arena has one NHL-sized ice sheet with a seating capacity of 2,500.