Sugar Land Imperials purchased and relocated to College Station, TX
May 24, 2016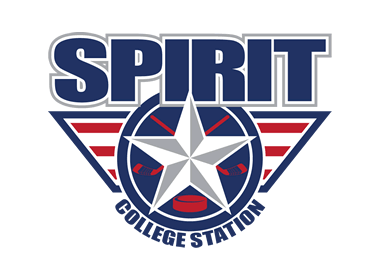 The North American 3 Hockey League (NA3HL) has announced that it has approved the transfer of membership, purchase and relocation of the Sugar Land Imperials by the Exceed Hockey Group, LLC, ownership group.
The team will be relocated from Sugar Land, Texas to College Station, Texas for the 2016-17 season and will be known as the College Station Spirit. The College Station Spirit will assume the playing rights to those players that were rostered with the Sugar Land Imperials during the 2015-16 season.
The new ownership group consists of Scott Meyer and Joe Pankratz, who also own the Minnesota Magicians in the NAHL, as well as, the NA3HL's Chicago Bulldogs. The Spirit will compete in the NA3HL's South Division and will be based out of Spirit Ice Arena in College Station, Texas, which is also home to Texas A&M University.
The Spirit have also announced that Nick Bydal has also been named the new head coach of the team.
"We are excited to have Nick Bydal as the first head coach of the College Station team. Nick has been a great asset to our Minnesota Magicians NAHL franchise over the last two years. He is a bright, young coach and we are looking forward to establishing a great relationship between both teams in the NAHL and NA3HL," stated Meyer.
Following a high school career in which he captained East Grand Forks High School to two Minnesota State Tournament appearances (2001 & 2002), Bydal spent three seasons with the Bismarck Bobcats of the North American Hockey League (NAHL). He then continued his career as a student-athlete at the University of Wisconsin – Stevens Point of the Northern Collegiate Hockey Association (NCHA). Upon graduation from Stevens Point, he spent time in the Southern Professional Hockey League (SPHL) playing parts of two seasons with the Fayetteville FireAntz, Louisiana Ice Gators, and Augusta RiverHawks.
More recently, Bydal has been the Assistant Coach for the Minnesota Magicians in the NAHL the past two seasons. Bydal also has experience coaching at the high school level in various capacities. In 2012, he became an assistant coach at East Grand Forks High School with both the varsity and junior varsity squads. In 2013, he was an assistant coach for the Crookston varsity hockey team while also serving as an evaluator at the Minnesota Reebok High Performance Select 15 Festival.