Miners relocate, rebrand as the Binghamton Jr. Senators
May 26, 2016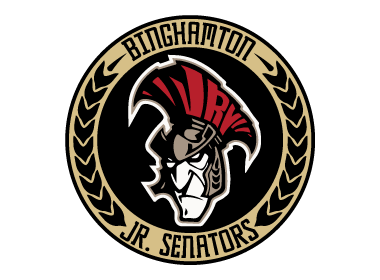 The North American 3 Hockey League (NA3HL) has announced that it has approved the relocation and rebranding of the Wilkes-Barre Miners, who will be renamed as the Binghamton Jr. Senators and have relocated to Binghamton, New York for the 2016-17 season.
"We are extremely excited about the addition of a junior team to the Southern Tier of New York and the opportunities it will provide for the development of local student-athletes to advance to the college and professional hockey levels. The Southern Tier Hockey Association (STHA) and the AHL's Binghamton Senators have such a wonderful relationship and the introduction of the Jr. Senators further enhances the sport which is such a significant part of our community," stated Kirk Avery, President of the Southern Tier Youth Association (STHA)
Jr. Senators General Manager Ray Welsh stated, "Binghamton is a hockey town, they have a thriving youth program and are ready for the return of a junior team to the area, the support we're receiving speaks volumes about how passionate this community is. We're excited for the opportunity to establish an elite program capable of offering our current and future players every possible resource to develop and compete within the highest levels and beyond. This was the right move for us."
The Senators will play at the newly renovated Ice House Sports Complex, which offers a restaurant/bar and a FasTrac state of the art training facility. The team has also secured prime time game slots to promote and encourage a loyal fan base.
Chris Laganiere will serve as Head Coach for the 2016-17 season. Prior to being named 2011 Oswego State Outstanding Male Athlete, First Team All-SUNYAC, Oswego State 100 Point Club and two time Frozen Four participant, Laganiere played in the CCHL for the Brockville Braves, Hawkesbury Hawks and Pembroke Lumberkings where he was a two time Fred Page Cup winner and MVP, and a two time Royal Bank Cup participant. The son of Binghamton Hall of Famer Pierre Laganiere, Chris comes from a significant hockey pedigree, which will offer immeasurable experience to the future of the Senators franchise.
Laganiere added, "I'm honored to be given the opportunity to coach for a great organization, our collective goal is to build a winning tradition by promoting our players to the next level, I'm looking forward to bringing a quality junior program back to Binghamton."