48 in 24 Series: Bozeman Icedogs
August 12, 2016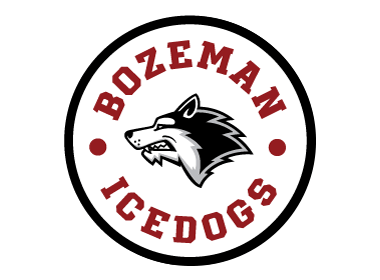 The 48 in 24 series will feature an in-depth look into all 48 teams in the NA3HL for the 2016-17 season, with new teams being highlighted daily, leading all the way up until the start of the regular season. 48 in 24 goes in-depth into each NA3HL team and will include interviews with all 48 head coaches in the NA3HL, as they provide fans with their expectations and outlook for the 2016-17 season, including taking a look at their potential roster and their strengths as a team for the upcoming season. It will also take a look back on the 2015-16 season and how each team fared and what they accomplished. Best of all, 48 in 24 will provide the fans of the NA3HL with an inside look at their favorite team and what to expect.
Bozeman Icedogs
2015-16 Record: 29-11-7, 65 pts. (3rd in Frontier Division)
2015-16 Playoffs: Lost in the Frontier Division Semi-Finals to Great Falls Americans, 2 games to 0
Head Coach: Mark Vichorek
2016-17 Division: Frontier
The Bozeman Icedogs missed out on the playoffs in the 2014-15 season, but rebounded and managed to clinch a spot in the 2015-16 season. The Icedogs had a solid season. Looking at the statistics from the 2014-15 season compared to this past season proves that Bozeman is definitely the team to watch out for in the 2016-17 season.
Last season, head coach Mark Vichorek's outlook was the following… "We are shooting for 30 regular season wins this year and that is something we believe to be very realistic. That should get us into the playoffs and then anything is possible." Vichorek and the Icedogs almost met that goal with 29 wins and managed to clinch a playoff spot.
With Kegan Couture, one of two leading goal scorers for the Icedogs last season, and main goalie Stephen Frank both headed to Gustavus Adolphus College this 2016-17 season, the Icedogs will be looking to other leading forward Gunnar Mogck, who tallied 28 goals and 31 assists last season.
When asked about last season, Vichorek said, "We had a great year last year. We made the playoffs for the first time in ten years and had four players move on to NCAA Division III colleges. In the last three years since I was hired by the new ownersship, we have had a 351-goal turnaround. That is goals for and goals against within that time and I believe that is one of the top turnarounds in the league in that time span. We learned that we can play well against any team in our league and win. That wasn't the case two years ago."
Vichorek works on advancing his players on and off the ice. "I work hard every year to recruit players I believe have the potential to move up to the NAHL or to college hockey. I speak with teams every week about our players and their ability and giving them a chance to play at a higher level if they deserve it. They have to work hard and be consistent and are accountable for everything they do on and off the ice. I work very hard at making sure they are doing things right and push them to their potential."
As for the community, coach Vichorek is very grateful for their support and is determined to give back.
"We have worked very hard to get back into the community and into schools to introduce ourselves to a lot of people and youngsters to help maintain our support. We help with the Food Bank of Bozeman as well as the Community Kitchen. We work with the youth programs to help teach and create future Icedogs. We contact several schools about our players going to speak and read to them as well as just play during recess with the elementary kids in the entire surrounding area. We skate with Eaglemount, which is a group of people less fortunate then some or have some disability that doesn't allow them to always participate in the sport they may love. We do a lot of community service, work to help others, and promote our team and players. It is a great experience for our players and to show it is not just about hockey."
Next up in the 48 in 24 series: Breezy Point North Stars