48 in 24 Series: Cape Cod Islanders
August 13, 2016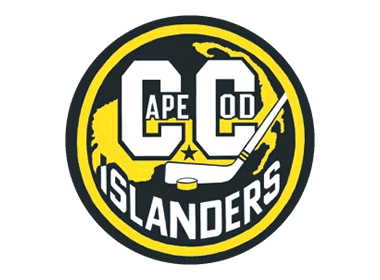 The 48 in 24 series will feature an in-depth look into all 48 teams in the NA3HL for the 2016-17 season, with new teams being highlighted daily, leading all the way up until the start of the regular season. 48 in 24 goes in-depth into each NA3HL team and will include interviews with all 48 head coaches in the NA3HL, as they provide fans with their expectations and outlook for the 2016-17 season, including taking a look at their potential roster and their strengths as a team for the upcoming season. It will also take a look back on the 2015-16 season and how each team fared and what they accomplished. Best of all, 48 in 24 will provide the fans of the NA3HL with an inside look at their favorite team and what to expect.
Cape Cod Islanders
2015-16 Record: 34-8-2, 70 pts. (1st in the NA3EHL East Division)
2015-16 Playoffs: Lost to Jersey Shore in the NA3EHL Championship, 2 games to 0
Head Coach: Jay Punsky
2016-17 Division: Coastal
The Cape Cod Islanders came from the NA3EHL to the NA3HL during the merger earlier this Spring. The Islanders finished off with a fantastic season being crowned champions of the East Division regular season and playoffs, and finished as Runner-Up for the League Championship.
Head Coach Jay Punsky's main point of emphasis on building a team for this upcoming year is to build character and improve on team unity. "When recruiting, we really look for personality and attitude in the players. We want players that will work as a unit and have that killer instinct and hunger to advance to the next level," Punsky said. Considering their past year, the Islanders should have no problem with the hunger for being number one.
When asked about his thoughts on last year, Punsky said, "The boys had a phenomenal year and the name of the game is advancement. Our locker room dynamic is really what pushed us to perform so well on the ice."
For the community, Coach Punsky feels lucky to have such great support. "The players like to give back by participating in volunteer youth hockey and doing local afterschool programs. In these programs they watch the kids until their parents pick them up from school. They enjoy being role models and showing the kids what it is like to be a team player and strong influential athletes."
Coach Punsky prides himself on the advancement of his players. He has developed a strong network of college coaches and doesn't back down on selling his players to them. He is constantly hounding on them and sending them highlight reels of his players to ensure they are seen.
Some accomplished returning members of the Islanders should be mentioned because, they have been offered many advancements, but have chosen to stay another year. First, was Chuck Costello who had 24 goals, 43 assists, and 67 points in 41 games. Costello is a fast and agile offensive center. Next, there is Aaron Deady with 24 goals, 43 assists, and 50 points in 39 games. Deady was offered an NCAA commitment to Franklin Pierce, but decided to come back because the college was not the right fit.
Additionally, the team has James Brosnan, who scored a total of 14 goals, 16 assists, and 30 points in 40 games. Brosnan is a great locker room guy, ready to pump up his teammates. Lastly, there is Thomas Tobey who is a strong, big, and physical defenseman. He already has colleges looking at him. The team is lucky to have these guys stay another year with them. Coach Punsky said, "This year we have quite the target on our backs, we want to pick up where we left off and keep on going."
Next up in the 48 in 24 series: Chicago Bulldogs