48 in 24 Series: Chicago Bulldogs
August 13, 2016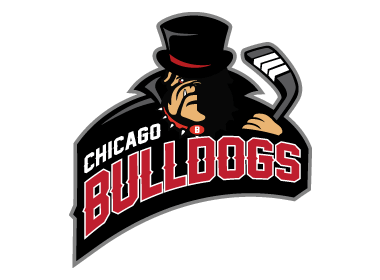 The 48 in 24 series will feature an in-depth look into all 48 teams in the NA3HL for the 2016-17 season, with new teams being highlighted daily, leading all the way up until the start of the regular season. 48 in 24 goes in-depth into each NA3HL team and will include interviews with all 48 head coaches in the NA3HL, as they provide fans with their expectations and outlook for the 2016-17 season, including taking a look at their potential roster and their strengths as a team for the upcoming season. It will also take a look back on the 2015-16 season and how each team fared and what they accomplished. Best of all, 48 in 24 will provide the fans of the NA3HL with an inside look at their favorite team and what to expect.
Chicago Bulldogs
2015-16 Record: 2-45-0, 4 pts. (5th in Central Division)
2015-16 Playoffs: Did not qualify
Head Coach: Craig Shepherd
2016-17 Division: Central
After a tough season for the Chicago Bulldogs last season, the team was purchased by the ownership group, Exceed Hockey Group, LLC, and named Craig Shepherd as the new head coach. They are looking forward to a fresh start and new look. After the 2015-16 season was complete the team was sold and rebranded, which included a new logo.
"We are very pleased to have Craig Sheppard as the new head coach of the Chicago Bulldogs. Craig brings a wealth of playing and coaching experience to the Bulldogs," stated new Bulldogs owner Scott Meyer, who also owns the NAHL's Minnesota Magicians and the NA3HL's College Station Spirit. "Players have an opportunity to play in a great hockey city like Chicago with a franchise heading in a new direction. Craig understands what we are looking for at the Tier II level and will provide his players with the tools, training and coaching to develop towards their goals."
This year, the Bulldogs want to focus on building their team with, "focused and disciplined players with a strong worth ethic," says Shepherd. "I always say, any player can have the toolbox, but they need to have to the right tools." Shepherd looks for tactical and smart players on and off the ice.
Coach Shepherd is always working on advancing his players to the next level but he says the little things are what really matter. Shepherd says, "They can have all the knowledge about things in the weight room and on the ice but I like to focus on smaller things, such as, relaxing on the bench so you don't get tired, being aware of your body, and many more." Shepherd has the experience and knowledge to give these kids the little things that go a long way.
Coach Shepherd has high expectations of moving as many kids onto higher levels as he possibly can. Shepherd states, "I do not look for kids that will just make me look good as a coach. They are doing this to move on to greater things and I think I have what they need to get them there."
Inspired by his college hockey experience, Coach Shepherd sends his players to volunteer in the Special Olympics and visit hospitals and cancer patients to brighten days of lives that seem a little darker. The Bulldogs players feel rewarded and grateful after leaving their patients. Especially with the cancer patients, they go in thinking they are there to help them, but leave knowing the patients really helped them.
Shepherd says, "The guys could leave thinking they had a terrible practice but when they visit their hospitals patients, they can't help putting everything in perspective. You can choose to be positive or negative; in the long run it is better to choose positivity and seeing the best in everything."
Next up in the 48 in 24 series: Cincinnati Thunder