48 in 24 Series: Euless Jr. Stars
August 15, 2016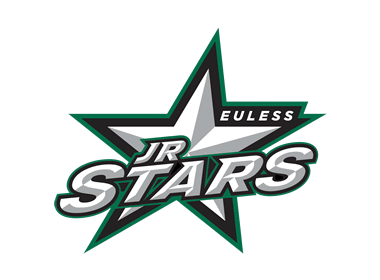 The 48 in 24 series will feature an in-depth look into all 48 teams in the NA3HL for the 2016-17 season, with new teams being highlighted daily, leading all the way up until the start of the regular season. 48 in 24 goes in-depth into each NA3HL team and will include interviews with all 48 head coaches in the NA3HL, as they provide fans with their expectations and outlook for the 2016-17 season, including taking a look at their potential roster and their strengths as a team for the upcoming season. It will also take a look back on the 2015-16 season and how each team fared and what they accomplished. Best of all, 48 in 24 will provide the fans of the NA3HL with an inside look at their favorite team and what to expect.
Euless Jr. Stars
2015-16 Record: 9-36-2, 20 pts. (6th in South Division)
2015-16 Playoffs: Did not qualify
Head Coach: Don Babineau
2016-17 Division: South
Due to a late ownership change close to the start of the 2015-16 season and little time to develop a team, the Euless Jr. Stars had a difficult season. Head coach Don Babineau made the best out of a tough situation.
They did not get a chance to go to playoffs, but they stayed positive and learned many lessons along the way. Babineau is excited to have a new league structure that really breaks it down and makes it better for scouts to see the players.
"This past season was the most tight knit group I've ever coached. I always preach to my guys to stick together and stay a family and they did just that. When things do not go your way, even good things can come of it," said Coach Babineau. And, because of that they moved three guys onto college hockey and are hopeful for more. Babineau stated, "Overall, when times get tough, you got to paddle through. Our hearts, minds, and characters were all in this year. After having a bad season, you really find a way to make things better."
Since the Jr. Stars had a rough season, they are really looking to build a stronger team of guys that have a good head on their shoulders. "First and foremost we are looking to have a full roster, after that we want a quality team on and off the ice. We are looking for good quality and character in our players, along with a quality hockey player," Babineau said.
Coach Babineau is eager for advancing his players. On the very first day of practices, he has the guys come in with an extensive and detailed player profile so he knows exactly what they want. With this he is able to match his players with the best college fit for the player.
"I start early with getting in touch with coaches, I make sure I examine those profiles from top to bottom and know what school they are interested in from day one." Coach Babineau has good relationships and connections to many schools and coaches that will certainly help his players.
With all the effort Babineau is putting into creating the team he has imagined for this upcoming season; he has high expectations. "We have our eyes set on south division champions. We have twice the team we had last year and I think we can get there."
Finally, Coach Babineau speaks on the topic of community support, by saying, "We needed some changes, so we are looking to do weekend skating with the little rookies and showing the community we care and want to give back."
One especially important event that will be taking place is a game dedicated to the fallen police officer of Euless. The Euless Jr. Stars will put on a game for the police department and will be open to the public and community.
Next up in the 48 in 24 series: Evansville Jr. Thunderbolts